Jean-Pierre Hubaux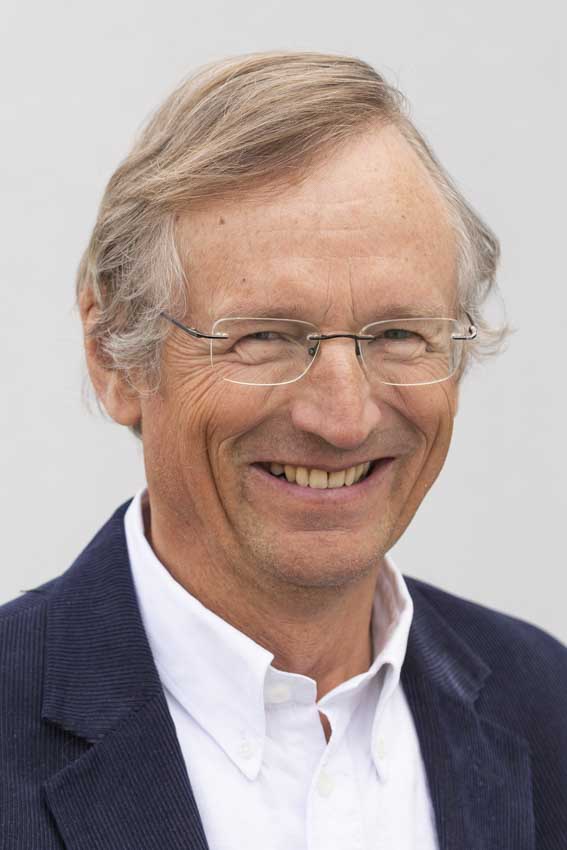 EPFL IC IINFCOM LCA1
BC 207 (Bâtiment BC)
Station 14
CH-1015 Lausanne
Biography
Jean-Pierre Hubaux is a full professor at EPFL. Through his research, he contributes to laying the foundations and developing the tools for
protecting privacy
 in today's hyper-connected world. He has pioneered the areas of privacy and security in
mobile/wireless networks
and in
personalized health
.
He is the academic director of the recently created
Center for Digital Trust (C4DT)
. He leads the
 Data Protection in Personalized Health (DPPH)
project funded by the ETH Council and is a co-chair of the Data Security Work Stream of the Global Alliance for Genomics and Health (GA4GH). He is one of the seven commissioners of the Swiss FCC. He is a Fellow of both IEEE (2008) and ACM (2010). Recent awards: two of his papers obtained distinctions at the IEEE Symposium on Security and Privacy in
2015
and
2018
. He is among the most cited researchers in privacy protection and in information security.
Spoken languages: French, English, German, Italian
Student projects
Student project proposals
Hints for student projects
Internships
Click here
Former members of the group
Click here
Selected talks
Invited talk at the GA4GH 6th Plenary Meeting, Panel on Responsible Genomic Data Sharing: Privacy and Security, Basel, Switzerland, October 2018:
"Data Protection for Personalized Health (DPPH)"
(15' video)
Invited talk at the Institute for Pure & Applied Mathematics, Los Angeles, January 2018
"Security and Privacy of P4 Medicine: Challenges and Possible Solutions"
(45' video)
Keynote speech at Laboratoire informatique de Grenoble, April 2017:
"The Security and Privacy Challenges Raised by Precision Medicine"
(50' video)
Keynote speech at WiSec, the ACM Wireless Networks Security Conference, Darmstadt, July 2016: "The Ultimate Frontier for Privacy and Security: Medicine"
Invited talk at the MAKI Workshop on Robust Communication in SDN, Darmstadt, March 2016: "Privacy Challenges in Mobile and Pervasive Networks"
Invited talk at the Conference on Genomic and Patient Privacy (GaPP), Stanford School of Medicine, March 2016: "Protecting Genomic Data"
Keynote speech at WIFS, the IEEE International Workshop on
Information Forensics and Security: "Privacy and Security in the Genomic Era", Rome, November 2015
Compétences
Privacy Protection, Information Security, Mobile Networking, Data Protection in Personalized Health, Non-Cooperative Behavior
Publications
Enseignement & Phd
Enseignement
Communication Systems,
Computer Science
Programmes doctoraux
Doctoral program in computer and communication sciences
Doctorants
Barman Ludovic
Froelicher David Jules
Mouchet Christian Vincent
A dirigé les thèses de
Ben Salem Naouel
...
Bilogrevic Igor
...
Buttyan Levente
...
Cagalj Mario
...
Capkun Srdan
...
Dietrich Falk
...
Etique Pierre-Alain
Felegyhazi Mark
...
Freudiger Julien
...
Garcia Adanez Francisco
...
Gaspoz Jean-Paul
Gbaguidi Constant
...
Huang Zhicong
...
Humbert Mathias Jacques Jean-Marc
...
Ivanovitch Hans
Logean Xavier
...
Luo Jun
...
Martin-Flatin Jean-Philippe
...
Martins Juan
Noro Raffaele
...
Olteanu Alexandra-Mihaela
...
Panchard Jacques
...
Pham Thi Van Anh
...
Poturalski Marcin
...
Raisaro Jean Louis
...
Raya Maxime
...
Shokri Reza
...
Verscheure Olivier
...
Vratonjic Nevena
...
Cours

---
Ce cours fournit une description détaillée de l'organisation et des principes de fonctionnement des réseaux mobiles.

---
Ce cours fournira aux étudiants les connaissances nécessaires pour aborder la conception de systèmes de TIC préservant la vie privée. Les étudiants apprendront quelles technologies existent pour protéger la vie privée et comment évaluer la protection qu'i...

---