Jean-Yves Le Boudec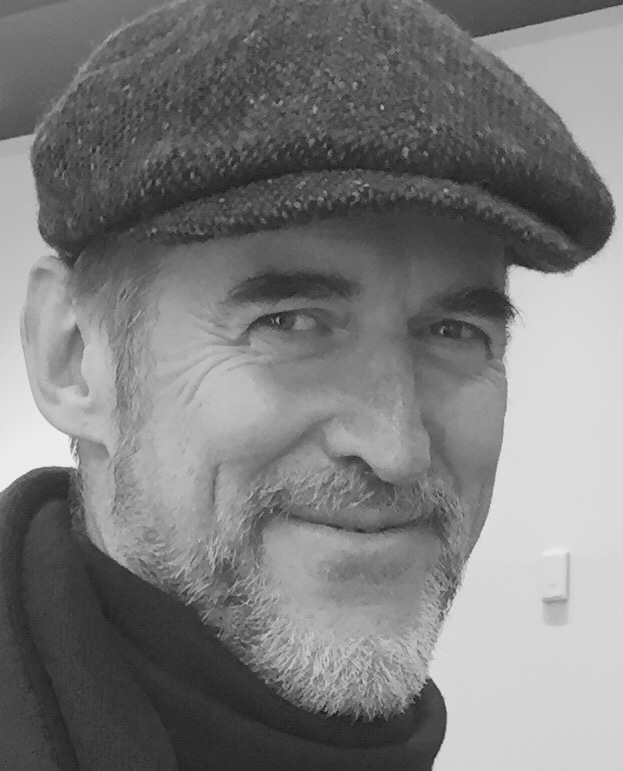 List of Projects
(EPFL Students) Interested in doing a project with me ? Please read my
checklist
and confirm to me that (1) you read it and (2) agree to follow the indications given there. Please also send me a resume with your motivation.
EPFL IC IINFCOM LCA2
INF 016 (Bâtiment INF)
Station 14
CH-1015 Lausanne
Biography
Jean-Yves Le Boudec is full professor at EPFL and fellow of the IEEE. He graduated from Ecole Normale Superieure de Saint-Cloud, Paris, where he obtained the Agregation in Mathematics in 1980 (rank 4) and received his doctorate in 1984 from the University of Rennes, France. From 1984 to 1987 he was with INSA/IRISA, Rennes. In 1987 he joined Bell Northern Research, Ottawa, Canada, as a member of scientific staff in the Network and Product Traffic Design Department. In 1988, he joined the IBM Zurich Research Laboratory where he was manager of the Customer Premises Network Department. In 1994 he joined EPFL as associate professor.

His interests are in the performance and architecture of communication systems. In 1984, he developed analytical models of multiprocessor, multiple bus computers. In 1990 he invented the concept called "MAC emulation" which later became the ATM forum LAN emulation project, and developed the first ATM control point based on OSPF. He also launched public domain software for the interworking of ATM and TCP/IP under Linux. He proposed in 1998 the first solution to the failure propagation that arises from common infrastructures in the Internet. He contributed to network calculus, a recent set of developments that forms a foundation to many traffic control concepts in the internet.

He earned the Infocom 2005 Best Paper award, with Milan Vojnovic, for elucidating the perfect simulation and stationarity of mobility models, the 2008 IEEE Communications Society William R. Bennett Prize in the Field of Communications Networking, with Bozidar Radunovic, for the analysis of max-min fairness and the 2009 ACM Sigmetrics Best Paper Award, with Augustin Chaintreau and Nikodin Ristanovic, for the mean field analysis of the age of information in gossiping protocols.

He is or has been on the program committee or editorial board of many conferences and journals, including Sigcomm, Sigmetrics, Infocom, Performance Evaluation and ACM/IEEE Transactions on Networking. He co-authored the book "Network Calculus" (2001) with Patrick Thiran and is the author of the book "Performance Evaluation of Computer and Communication Systems" (2010).
Research
Current Work
Recent Publications
Deterministic Networking
A new network calculus delay bound
 pdf
A theory of traffic regulators
 pdf
slides
Delay Bounds for IEEE TSN asynchronous traffic
pdf
 slides
Smart Grid

Estimation of power line parameters
pdf
Feasibility of Time Synchronization Attacks against PMU-based State-Estimation
pdf
Handling Delay Faults in Replicated Time-Critical Controllers: Part 2: Intentionality Clock
pdf
          Part 3: Real-Time Agreement
 pdf
Scenario Based OPF for Dispatch with Batteries
 pdf
COMMELEC Deployment on the EPFL Microgrid
pdf
Controlling the Electrical State via Uncertain Power Injections
pdf
Handling Delay Faults in Replicated Time-Critical Controllers: Part 1: Detection and Masking
pdf
Optimal Patching Plan for PMU (and the Optimal Sensor Patching Problem)
pdf
Multicast Authentication and PMU streaming
pdf
Iterative Stochastic OPF for Computing a Dispatch Plan
pdf
Existence and Uniqueness of Load-Flow Solutions in Three-Phase Distribution Networks
pdf
Exact AC OPF convexification for radial networks
pdf
slides
Kalman filters with steps
pdf
How to attributes the costs of variability ?
pdf
On the Convexification of Optimal Power Flow
pdf
Attacks on time synchronization
the delay box
,
undetectable attacks on state estimation with PMUs
,
State Estimation using an ARIMA model and Kalman Filter
pdf
Short term forecast of solar irradiation for real-time control of grid
pdf
iPRP: parallel redundancy protocol (IEEE WFCS 2015 Best Paper Award)
pdf
Security vulnerabilities in MPLS-TP (ACM SEGS 2014)
pdf
The EPFL campus smart grid
pdf
Impact of Demand-response on the Efficiency and Prices in Real-time Electricity Markets (ACM e-Energy 2014)
pdf
Real Time Control of Distribution Networks (COMMELEC)
 part I
,
 part II
,
 overview (video).
Impact of Storage on the Efficiency and Prices in Real-Time Electricity Markets (ACM e-Energy 2013)
preprint
,
video
Stability of a stochastic model for demand-response (Extended version of the Energy 2011 Best paper award)
more ...
Computation of sensitivity coefficients for an intelligent electrical distribution network
 more ...
Optimal Storage Policies with Forecast Uncertainties
more ...
From Network Calculus to Battery Calculus (MMB & DFT 2012 Best Paper award)
more ...
Demand Response Using Service Curves
more ...
Performance Evaluation Methodology
The Stationary Behaviour of Fluid Limits of Reversible Processes is Concentrated on Stationary Points
 pdf
The Bounded Confidence Model of Opinion Dynamics
 pdf
Mean field for Markov Decision Processes: from Discrete to Continuous Optimization
 more ...
A Class Of Mean Field Interaction Models for Computer and Communication Systems
 pdf
Communication Networks
MPTCP is not Pareto-Optimal: Performance Issues and a Possible Solution (ACM CoNext Best Paper award)
 more ...
Energy Efficient Offloading of 3G Networks (Best Student Paper award, MASS 2011)
 pdf
Energy Consumption Comparison Between Macro-Micro and Public Femto Deployment in a Plausible LTE Network (Best Paper award, e-Energy 2011)
pdf
Energy Savings for Cellular Network with Evaluation of Impact on Data Traffic Performance
 pdf
The Age of Gossip: Spatial Mean Field regime (ACM Sigmetrics 2009 Best paper award)
 pdf
Performance Evaluation of an IEEE 802.15.4a Physical Layer with Energy Detection and Multi-User Interference
 pdf 
Online Resources
Publication List
Teaching & PhD
Teaching
Communication Systems
Computer Science
PhD Programs
Doctoral program in computer and communication sciences Doctoral Program in Energy
PhD Students
Delcourt Marguerite Marie Nathalie
,
Mohammadpour Ehsan
,
Rudnik Roman
,
Tabatabaee Seyed Mohammadhossein
,
Past PhD Students
Almesberger Werner
,
Baltcheva Irina
,
Blazevic Ljubica
,
Boutremans Catherine
,
Buchegger Sonja
,
Christakou Konstantina
,
Colli-Vignarelli Edmund James
,
Crochat Olivier
,
El Fawal Alaeddine
,
Flury Manuel
,
Gauthier Eric
,
Giordano Cremonese Silvia
,
Hurley Paul
,
Kencl Lukas
, Manthorpe Sam ,
Mashood Mohiuddin Maaz
,
Merz Ruben
, Patiejunas Kestutis ,
Popovic Miroslav
,
Radunovic Bozidar
,
Ristanovic Nikodin
,
Rizzo Gianluca
, Robert-Nicoud Stephan ,
Saab Wajeb
,
Sarafijanovic Slavisa
,
Stöcklin Marc Philippe
,
Tesfay Teklemariam Tsegay
,
Vojnovic Milan
,
Wang Cong
,
Zhan Hai
,
Courses
In the lectures you will learn and understand the main ideas that underlie and the way communication networks are built and run. In the labs you will exercise practical configurations.
---
In this course you will learn the methods and techniques that are used to perform a good performance evaluation during a research or development project.
---
(Coursebook not yet approved by the section)
---