Jérôme Chenal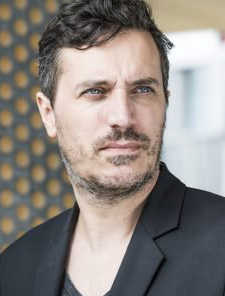 Fields of expertise
Urban Design
Urban Planning
Urban Management
Public Space
Housing
Development Studies
Visual Anthropology

News
Follow @jchenal
12/04/2014.
Marre des bouchons, vive le vélo!
Interview de Jérôme Chenal dans "15 minutes, le magazine de reportage de la rédaction" , Emission 12:30, RTS Radio Suisse Romande "La Première"
MOOC
African Cities: Introduction to urban planning
is underway. There are 6.190 people following the course.
Décrypter les enjeux majeurs de la mobilité du futur, Touring, Editions n°1 du 9 janvier 2014
La ville vaudoise du futur? Sans surprise!, in 24Heures, éditions du 27 août 2013
7th European Conference on Sustainable Cities & Towns
- 17-19 April 2013, Geneva 2013
Title of the conference: Transport, land use and value
"La ville ouest-africaine. Modèles de planification de l'espace urbain"
, Publisher:
Métispresses
, 2013
Publications
Infoscience publications
Journal Articles
2020
2019
2018
2017
2016
Conference Papers
2019
2018
2017
Books
2017
2016
Theses
2019
2018
2017
2016
Book Chapters
2019
2018
2016
Reports
2016
Posters
2018
2017
Talks
2019
2018
2017
2016
Student Projects
2019
2018
2017
2016
Media
2017
Teaching & PhD
PhD Programs
Doctoral Program in Architecture and Sciences of the City Doctoral Program in Civil and Environmental Engineering Doctoral Program Digital Humanities
PhD Students
Bosch Padros Martí
,
Kemajou Mbianda Armel Firmin
,
Konou Akuto Akpedze
,
Mrani Rim
,
Pessoa Colombo Vitor
,
Salmi Andrea
,
Past EPFL PhD Students
Hasler Stéphanie Aline
,
Jaligot Rémi
,
Messer Marc Antoine
,
Rigal Alexandre André Robert
,
Courses
The course provides the basics of understanding of the land use planning, from its political role to these tools.
---
The course suggests an introduction to urban planning of African cities. After a short overview of the big urban issues (climate change, energy, right to the city, land, habitat
), we will tackle the tools currently used in planning and will have a critical reading.
---
This course presents the global issue of mobility. Three main topics will be considered : Time/speed, costs/pricing and mobility territories. The interdisciplinary approach integrates SHS with engineering sciences and introduces students to working in teams and to scientific methodologies.
---
(Coursebook not yet approved by the section)
---