Jian Rui Soh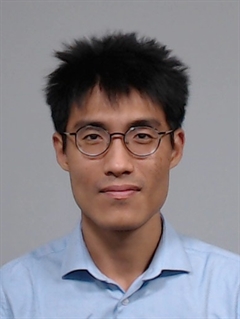 EPFL STI IMX LMGN
BM 3140 (Bâtiment BM)
Station 17
CH-1015 Lausanne
I am a post-doctoral researcher in the LMGN of EPFL. My research interests are in condensed matter systems where non-trivial topology co-exists with magnetic order. I investigate the magnetic structure and excitations in these quantum materials with Brillouin light, neutron and X-ray scattering and micro-wave spectroscopy.
I was formerly a member of the
Boothroyd group
in the university of Oxford. I was also a tutor at St Anne's college for the 3rd year condensed matter physics course.
Education
DPhil
Condensed Matter Physics
University of Oxford
Oct 2016 - Oct 2019
BSc
Physics
Imperial College London
Oct 2012 - June 2015
Research
Discovery of an ideal Weyl semimetal
Weyl semimetals exhibit exceptional electronic transport due to the presence of topological band crossings called Weyl nodes. The nodes come in pairs with opposite chirality, but their number and location in momentum space is otherwise material-specific. Together with colleagues in the Rudolf Peierls Centre for Theoretical Physics, Oxford, and a team of international collaborators, we have found that the layered intermetallic EuCd2As2 in a magnetic field is what Bernevig has termed the hydrogen atom of a Weyl semimetal, i.e. one with a single pair of Weyl nodes at the Fermi level and without overlapping electron bands. The discovery opens the door to exploration of a wide range of exotic physics predicted for Weyl fermions in the solid state.

Reference:
Magnetic structure and excitations of YbMnBi2
One of the major themes in solid-state physics is the realization of exotic types of relativistic electrons that travel at speeds much slower than the speed of light. These electrons live in crystals with very specific structural properties, one such material being the Weyl semimetal. The compound YbMnBi2 has been proposed as a candidate if it possesses a very specific type of magnetic order. In this work, we establish conclusively that YbMnBi2 is not a Weyl semimetal.

Reference:
Ground-state magnetic structure of Mn3Ge
The antiferromagnet Mn3Ge has been recently shown to exhibit a large spontaneous anomalous Hall effect, which can be switched by a small magnetic field and which has been attributed to topologically protected Weyl nodes. Up till now, the true ground-state magnetic structure of the compound has eluded countless experimental studies, which began some fifty years ago. Here, we report the use of an advanced polarized neutron scattering technique to resolve unambiguously the magnetic structure of this compound.

Reference: