Joaquim Loizu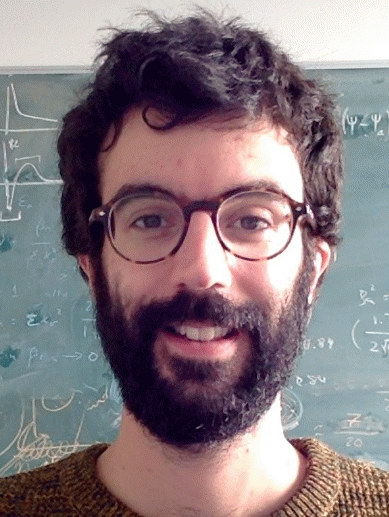 EPFL SB SPC-TH
PPB 215 (Bâtiment PPB)
Station 13
1015 Lausanne
Biography
Joaquim Loizu was born in Barcelona, Spain. He graduated in Physics at EPFL, carrying out his Master thesis project at the Center for Bio-Inspired Technology, Imperial College London, on the theoretical and numerical study of the biophysics of light-sensitive neurons.

In 2009, he started his PhD studies at the Swiss Plasma Center of EPFL. His thesis focused on the theory of plasma-wall interactions and their effect on the mean flows and turbulence in magnetized plasmas. He obtained his PhD in 2013 and was awarded the European Physical Society Plasma Physics PhD Research Award.

In 2014, he became a Postdoctoral Research Fellow, spending one year at the Princeton Plasma Physics Laboratory (in the USA) and one year at the Max-Planck-Institute for Plasma Physics (in Germany). During this time, he worked on three-dimensional magnetohydrodynamics, studying the formation of singular currents and magnetic islands at rational surfaces.

In 2016, he obtained an Eurofusion Postdoctoral Fellowship to continue his research at the Max-Planck-Institute for Plasma Physics. During this time, he focused on the computation of 3D MHD equilibria in stellarators, including the possibility of magnetic islands and magnetic field-line chaos.

In 2018, he joined the Swiss Plasma Center as a Scientist and Lecturer. He is also a PI of the Simons Collaboration on Hidden Symmetries and Fusion Energy. His current research interests include stellarators, MHD equilibrium and stability, magnetic reconnection, non-neutral plasmas, plasma sheaths, plasma turbulence, and plasma transport in chaotic magnetic fields.

In 2020, he was awarded the Young Scientist Prize in Plasma Physics from the International Union of Pure and Applied Physics.











Publications
Infoscience publications
Infoscience
2023
2022
2021
2020
2019
2017
2016
2015
2014
2013
2012
2011
2010
Teaching & PhD
Courses
The topics covered by the course are concepts of electromagnetism and electromagnetic waves.
---
Introduction to plasma physics aimed at giving an overall view of the unique properties specific to a plasma. The models commonly used to describe its behavior are presented and illustrated with examples. Application to thermonuclear fusion and some astrophysical phenomena.
---
To provide an overview of the fundamentals of magnetic confinement (MC) of plasmas for fusion.The different MC configurations are presented, with a description of their operating regimes.The basic elements of particle & energy transport, of plasma-wall interaction & of burning plasma are introduced.
---