John McKinney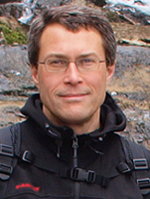 EPFL SV GHI UPKIN
SV 3834 (Bâtiment SV)
Station 19
1015 Lausanne
Mission
Research in the MCKINNEY LAB is focused on the mechanistic basis of Mycobacterium tuberculosis persistence in the context of host immunity and antimicrobial therapy. Our research covers four areas: COUNTER-IMMUNITY. Host immunity is usually sufficient to contain M. tuberculosis infection, but not to eradicate infection. We seek to identify the mechanisms that M. tuberculosis uses to evade or counter the impact of the host immune response. IN VIVO METABOLISM. In recent years, central metabolism has emerged as an attractive target for antimicrobial drug discovery. We seek to identify the catabolic and anaplerotic pathways that are required for M. tuberculosis growth and persistence during infection of the mammalian host. ANTIBIOTIC TOLERANCE. Tuberculosis is notoriously refractory to antimicrobial therapy. We seek to understand the mechanistic basis of M. tuberculosis persistence in the antibiotic-treated host, and the epigenetic control of cell-to-cell variation in antibiotic sensitivity. CELL CYCLE DYNAMICS. M. tuberculosis is also notorious for its unusually slow intrinsic growth rate in vitro and in vivo (the minimum population doubling time is about 20 hours in either environment). We seek to understand why M. tuberculosis grows so slowly and to identify the physiologic adaptations that are required for slow growth. Our experimental approaches include molecular genetics, tissue culture and animal infection models, computational modeling, mass spectrometry, microfluidics, and time-lapse fluorescence microscopy.
Biography
Professor John McKinney received his Ph.D. from The Rockefeller University (New York, NY) in 1994 for studies on cell cycle regulation in Saccharomyces cerevisiae in the laboratory of Fred Cross. From 1995 to 1998, he was a postdoctoral fellow in the laboratory of William Jacobs at the Albert Einstein College of Medicine (Bronx, NY), where he studied mechanisms of persistence in Mycobacterium tuberculosis. In 1999, he returned to Rockefeller University to establish his own laboratory as an Assistant (1999-2004) and then Associate (2004-2007) Professor. In July 2007, the lab relocated to the Global Health Institute in the School of Life Sciences at the École Polytechnique Fédérale de Lausanne (EPFL) in Switzerland, where McKinney is Professor and Head of the Laboratory of Microbiology and Microsystems (LMIC). Our research focuses on understanding the mechanistic basis of bacterial persistence in the context of host immunity and antimicrobial therapy, using M. tuberculosis as a "model" system.
FUNDING
The McKinney lab gratefully acknowledges core support from the EPFL and research grants from the Swiss National Science Foundation, the European Commission Seventh Framework Program, the Innovative Medicines Initiative, and SystemsX.ch.
Formation
PhD
Molecular Genetics
The Rockefeller University
1994
Enseignement & Phd
Enseignement
Life Sciences Engineering
Doctorants
Dubey Ashim Kumar
,
Normandeau Frédéric
,
Paduthol Gauri Rshikesan
,
Rutschmann Ophélie
,
Räth Esther
,
A dirigé les thèses EPFL de
De Piano Cyntia
,
Delincé Matthieu Jean-Hubert
,
Elitas Meltem
,
Gelman Ekaterina
,
Hannebelle Mélanie Thérèse Marie
,
Schneider Katrin Esther
,
Sharma Kunal
,
Simonet Thomas Marie
,
Ven Joëlle Xiao Yuan
,
Verpoorte Amanda
,
Vuaridel Gaëlle Madeleine
,
Özdemir Muhittin Emre
,
Cours
Ce cours offre une vue d'ensemble des changements environnementaux au niveau mondial à travers la perspective des limites planétaires et examine comment la santé humaine est liée aux contextes sociaux et écologiques.
---