Marc Laperrouza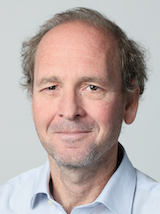 Fields of expertise
China - emerging markets - economy - business models - value propositions - regulation - network industries - interdisciplinarity - project-based learning - pedagogy
Biography
Marc is a scientist and lecturer at the Swiss Federal Institute of Technology (EPFL).
Marc obtained his PhD on China's telecommunication reforms from the London School of Economics. He holds a Master Degree in International Management (HEC, 1997) and an undergraduate degree in Business Management from the University of Lausanne (1993). He studied Chinese Language and Economics for two years at Fudan University, Shanghai (1993-1995) and one semester at the Richard Ivey School of Business, University of Western Ontario, Canada (1996).
Marc was previously senior research associate at EPFL working on the coherence between institutional and technological governance in infrastructures (2007-2011). In a former life, he worked as a research analyst at Swiss Re and at McKinsey's Business Technology Office. He served as deputy director and senior advisor to the Evian Group, a think tank based at IMD (Lausanne, Switzerland) and lectures regularly on China and emerging markets at undergraduate, graduate and executive levels.
Marc contributes frequently to Swiss media. He is the Founder and President of the
bonopro
association and recipient of the
Swiss Re Civilian Service Prize
(2011).
Current work
Marc's research looks at innovation in emerging markets both from a macro perspective (e.g., implications on the global innovation landscape) and a micro perspective (business model innovation in emerging markets). In addition his research looks at specific aspects of China's innovation landscape (e.g., techno-nationalism, shanzhai, makerspaces, etc.)
Marc is also passionate about pedagogy and, in particular, interdisciplinarity and experiential learning. He has co-authored "
Design pédagogique
" with Jacques Lanarès and Emmanuel Sylvestre (UNIL).
Over the years he has explored different scenarios to raise students' awareness to the importance of emerging markets. In this framework he launched the
China Hardware Innovation Camp
(CHIC) in 2015, the
India Switzerland Social Innovation Camp
(INSSINC) in 2019 and aging-friendly societies in Switzerland and Korea (
KimCheese
). He currently develops a set of learning activities in the framework of the
FIELD initiative
.
He was in charge of the "China" stream for the
Minor in "Science, Technology and Area Studies"
(STAS) until 2020.
Research
Technology and pedagogy
China Hardware Innovation Platform (CHIP)

Funded by the Gebert Rüf Stiftung (2016-2017) and swissnex China, the CHIP project aims to scale the China Hardware Innovation Camp (CHIC) by making such a learning experience available to teams of students across academic institutions in Switzerland. Teams from Geneva, Fribourg and Ticino participate in the pilot (October 2016-September 2017).
Technology and society
Makerspaces: politics and communities of innovation in contemporary China (2016-2019)

Funded by the SNSF, this project is lead with Dr. Florence Graezer Bideau (PI) in collaboration with Dr. Clément Renaud and Monique Bolli (IAGS, EPFL). It investigates the social, technical and commercial attributes of key Chinese makerspaces and their communities in several Chinese cities (Beijing, Shanghai, Chengdu and Shenzhen). While limited in size and scope, makerspaces and the maker movement in general offer a very rich environment to study much broader social, political and economic transformations taking place in contemporary China.

The project aims to shed light on how a bottom-up and autonomous movement responds to the co-opting of the State and to discuss the Chinese government's plasticity and capacity to engage with emerging classes.
Teaching & PhD
Teaching
Humanities and Social Sciences Program