Max-Olivier Hongler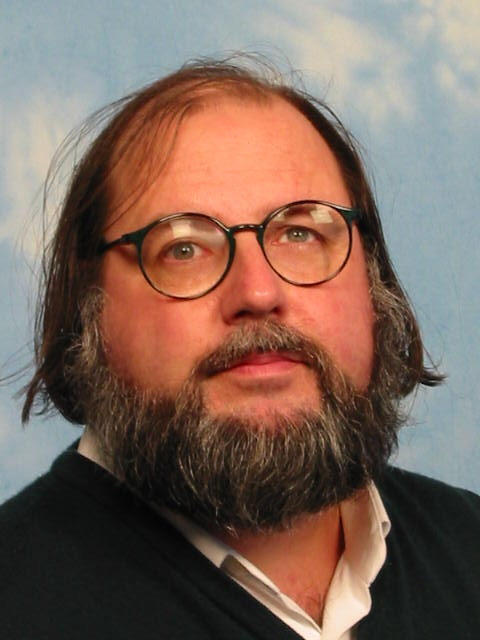 contact
BM 5.132 Tel 021 693 53 91
EPFL STI-DO
BM 5132 (Bâtiment BM)
Station 17
CH-1015 Lausanne
Mission

.

Biography

De nationalité suisse, Max Hongler est né en 1951. Après une thèse en physique théorique dans le domaine de la mécanique statistique, (1981), il se rend comme post-doctorant aux Universités du Texas à Austin, (USA) et de Toronto au Canada, (1981-1984), où sa recherche est consacrée à la mécanique statistique hors de l'équilibre et aux systèmes dissipatifs. De retour en Europe, il occupe des positions de chercheur avancé aux Universités de Genève, de Bielefeld , (Allemagne) et de Lisbonne, (1985-1990). Durant cette période, sa recherche porte sur le comportement dynamique de systèmes dynamiques non-linéaires avec des applications dans les domaines du bruit de denture dans les engrenages et des distributeurs vibrants pour l'assemblage. En 1991, il est nommé adjoint scientifique à l'EPFL où il oriente ses recherches sur la modélisation des systèmes de production. En 1993-94, il est professeur invité de l'Université de Bielefeld et donne un cours sur le rôle des comportements stochastiques et chaotiques dans la dynamique des installations de production. En 2000, il est nommé professeur titulaire à l'Institut de Production du département de Microtechnique. Son enseignement et sa recherche portent sur la modélisation des flux de production dans les ateliers flexibles.

Compétences
Applied Stochastic Processes
Nonlinear Dynamics



Publications
Infoscience
MAIN PUBLICATIONS
Les données en-ligne ne sont pas accessibles
Infoscience
Les données en-ligne ne sont pas accessibles
2018
2017
2016
2015
2014
2013
2012
2011
2010
Autres publications
Dusonchet, F. and M. O. Hongler
Automatica 39(11): 1947-1955., 2003
Optimal hysteresis for a class of deterministic deteriorating two-armed Bandit problem with switching costs.
de Meneses, Y. L., M. O. Hongler, et al.
Perception 31: 140-140., 2002
The stochastic retina: an edge detector in the presence of noise.
Hongler, M. O., T. Lasser, et al.
Journal of the Optical Society of America a-Optics Image Science and Vision 20(1): 151-156., 2003
Resonator stability subject to dynamic random-tilt aberration.