Michel Bierlaire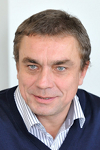 Domaines de compétences
Analyse des systèmes de transport
Modèles de choix discret
Recherche opérationnelle
Optimisation non linéaire


Affiliations
Professeur associé, Laboratoire Transport et Mobilité,
Institut de l'Urbain et des Territoires,
Faculté de l'Environnement Naturel, Architectural et Construit, Ecole Polytechnique Fédérale de Lausanne Switzerland.


Directeur, Centre de Transport, Ecole Polytechnique Fédérale de Lausanne Switzerland.


Directeur, Programme doctoral en génie civil et environnemental, Ecole Polytechnique Fédérale de Lausanne Switzerland.


Research Affiliate, Dpt of Civil and Environmental Engineering, Massachusetts Institute of Technology, Cambridge, Ma., USA


Extraordinary professor, University of Stellenbosch, South-Africa


Biographie
Michel Bierlaire est Professeur Ordinaire (Full Professor) dans la faculté de l'Environnement Naturel, Architectural et Construit (ENAC) de l'Ecole Polytechnique Fédérale de Lausanne (EPFL).
Belge, né en 1967, il a obtenu un doctorat en sciences mathématiques à l'université de Namur (Belgique) en 1996. De 1995 à 1998, il a été chef de projet au Intelligent Transportation Systems Program au Massachusetts Institute of Technology (MIT), Cambridge, Ma. Il a ensuite été nommé Maître d'Enseignement et de Recherche au Département de Mathématiques de l''EPFL. En 2006, il a été nommé professeur associé dans la faculté ENAC, et directeur du laboratoire Transport et Mobilité. Depuis 2009, il est le directeur du Centre de Transport de l''EPFL. Entre 2009 et 2017, il a été le directeur du programme doctoral en génie civil et environnemental. En 2012, il a été promu professeur ordinaire. Depuis septembre 2017, il est le directeur de l'Institut de Génie Civil de l'EPFL.

Son expertise principale est la conception, le développement et l''application de modèles mathématique et d''algorithmes pour la conception, l''analyse et la gestion de systèmes de transport. En particulier, il est actif dans le domaine de la modélisation de la demande (modèles de choix discret, estimation de matrices origine-destination), la recherche opérationnelle (ordonnancement, affectation, etc.) et les systèmes dynamiques de gestion de trafic.

A ce jour (décembre 2017), il a publié 113 articles dans des journaux internationaux, 4 livres, 39 chapitres de livre, 170 articles dans des actes de conférences, 160 rapports techniques. Il a donné 187 séminaires scientifiques. Son h-index sur Web Of Science est 25, et 51 sur Google Scholar.

Il est le fondateur de l''association hEART: the European Association for Research in Transportation.
Il est l''éditeur en chef de la revue EURO Journal on Transportation and Logistics. Il est éditeur associé du journal Operations Research. Il fait partie de l''équipe éditoriale de Transportation Research Part B depuis 1995, de Transportation Research Part C depuis 2006 et de European Transport depuis 2005.
Publications
Publications Infoscience
Journal Articles
2023
2022
2021
2020
2019
2018
2017
2016
2015
2014
2013
2012
2011
2010
2009
2008
2007
2006
Enseignement & Phd
Enseignement
Civil Engineering
Doctorants
Cortes Balcells Cloe
,
Hochuli Antonina
,
Häring Tom
,
Kukic Marija
,
Ortelli Nicola Marco
,
Pougala Janody
,
Rezvany Negar
,
Tomarchio Barbara Anna Christina
,
A dirigé les thèses EPFL de
Atasoy Bilge
,
Ataç Selin
,
Binder Stefan Yves Gabriel
,
Bortolomiol Stefano
,
Chen Jingmin
,
Cruz Mota Javier
,
Danalet Antonin
,
Eggenberg Niklaus
,
Fernández Antolín Anna
,
Frejinger Emma
,
Glerum Aurélie
,
Gumy Alexis
,
Hurtubia González Ricardo Daniel
,
Hänseler Flurin Silvan
,
Kazagli Evanthia
,
Lederrey Gael
,
Markov Iliya Dimitrov
,
Molyneaux Nicholas Alan
,
Moret Stefano
,
Nikolic Marija
,
Osorio Pizano Carolina
,
Pacheco Paneque Meritxell
,
Robenek Tomas
,
Robin Thomas
,
Spassov Ivan
,
Umang Nitish
,
Vacca Ilaria
,