Paolo Ienne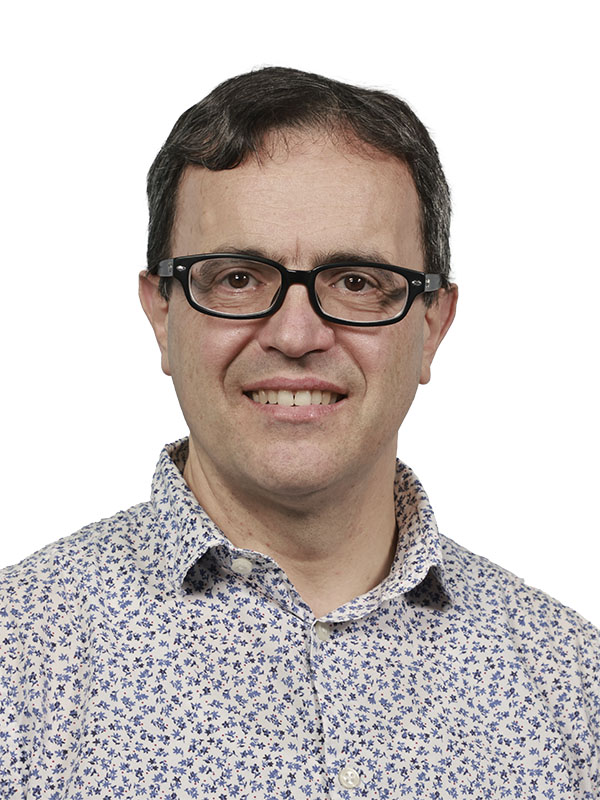 Full Professor
Secretariat
Chantal Schneeberger
Station 14
CH-1015 Lausanne
Tel. 41 21 693 26 41
chantal.schneeberger@epfl.ch
EPFL IC IINFCOM LAP
INF 137 (Bâtiment INF)
Station 14
1015 Lausanne
Fields of expertise
Computer and Processor Architecture, FPGAs and Reconfigurable Computing, Electronic Design Automation, Computer Arithmetic.
Biography
Paolo Ienne has been a Professor at the EPFL since 2000 and heads the Processor Architecture Laboratory (LAP). Prior to that, he worked for the Semiconductors Group of Siemens AG, Munich, Germany (which later became Infineon Technologies AG) where he was at the head of the Embedded Memories unit in the Design Libraries division. His research interests include various aspects of computer and processor architecture, FPGAs and reconfigurable computing, electronic design automation, and computer arithmetic. Ienne was a recipient of Best Paper Awards at the 20th, 24th, and 28th ACM/SIGDA International Symposia on Field-Programmable Gate Arrays (FPGA), in 2012, 2016, and 2020, at the 19th, 30th, and 31st International Conference on Field-Programmable Logic and Applications (FPL), in 2009, 2020, and 2021, at the International Conference on Compilers, Architectures, and Synthesis for Embedded Systems (CASES), in 2007, and at the 40th Design Automation Conference (DAC), in 2003; many other papers have been candidates to Best Paper Awards in prestigious venues. He has served as general, programme, and topic chair of renown international conferences, including organizing in Lausanne the 26th International Conference on Field-Programmable Logic and Applications (FPL) in 2016. He serves on the steering committee of the ACM/SIGDA International Symposium on Field-Programmable Gate Arrays (FPGA), of the IEEE Symposium on Computer Arithmetic (ARITH), and of the International Conference on Field-Programmable Logic and Applications (FPL). Ienne has guest edited a number of special issues and special sections on various topics for IEEE and ACM journals. He is regularly member of program committees of international workshops and conferences in the areas of design automation, computer architecture, embedded systems, compilers, FPGAs, and asynchronous design. He has been an associate editor of ACM Transactions on Architecture and Code Optimization (TACO), since 2015, of ACM Computing Surveys (CSUR), since 2014, and of ACM Transactions on Design Automation of Electronic Systems (TODAES) from 2011 to 2016.
Publications
Other publications
Teaching & PhD
Teaching
Computer Science
Communication Systems
PhD Students
Coulon Louis
,
Elakhras Ayatallah Ahmed Gamal Kamal
,
Shahawy Mohamed Mahfouz Ahmed Kotb
,
Sönmez Canberk
,
Past EPFL PhD Students
Asiatici Mikhail
,
Bayrak Ali Galip
,
Becker Andrew James
,
Blanusa Jovan
,
Cevrero Alessandro
,
George Nithin
,
Jimenez Xavier
,
Josipovic Lana
,
Kluter Ties Jan Henderikus
,
Nikolic Stefan
,
Parandeh Afshar Hadi
,
Petkovska Ana
,
Verma Ajay Kumar
,
Zgheib Grace
,
Courses
The course studies techniques to exploit Instruction-Level Parallelism (ILP) statically and dynamically. It also addresses some aspects of the design of domain-specific accelerators. Finally, it explores security challenges based on microarchitectural features and hardware isolation techniques.
---