Paolo Ricci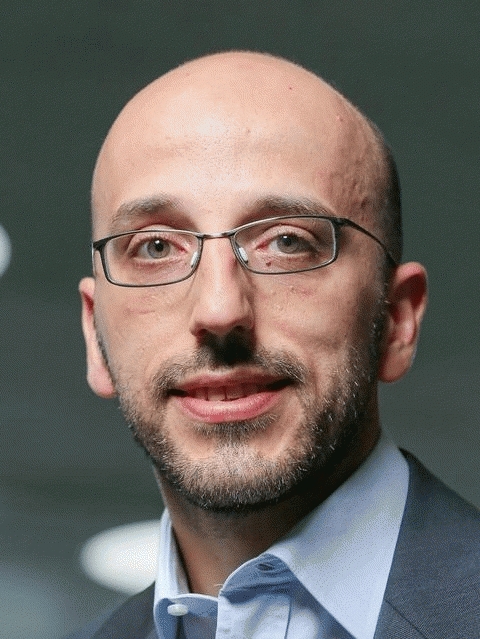 EPFL SB SPC-TH
PPB 318 (Bâtiment PPB)
Station 13
1015 Lausanne
Biography
Paolo Ricci earned his Master's degree in nuclear engineering at the Politecnico di Torino, Turin (Italy) in 2000. His doctoral studies were conducted at the Los Alamos National Laboratory, with focus on kinetic simulation of magnetic reconnection in the Earth's magnetotail. He spent two-and-a-half years as a postdoctoral researcher at Dartmouth College Department of Physics and Astronomy, where he worked on gyrokinetic simulations of the Z pinch. He joined the EPFL Swiss Plasma Center (SPC), as a EURATOM fellow in 2006, was named Tenure Track Assistant Professor in June 2010, Associate Professor in August 2016, and Full Professor in October 2023. He is at the head of the SPC theory group. Paolo Ricci is the recipient of the 2016 Section de Physique Teaching Prize, of the 2021 Craie d'Or award from the EPFL physics bachelor students, and of the 2021 Polysphère d'Or award from AGEPoly.
Research interests
Numerical simulation of laboratory plasmas and plasmas for fusion, plasma turbulence and instabilities, basic plasma physics, large-scale numerical simulations, numerical methods for plasma physics.
Ph.D. Theses
Here you can find the list of Ph.D. theses.
Teaching & PhD
PhD Students
Bassanini Micol
,
Caeiro Heitor Coelho António João
,
De Lucca Brenno Jason Sanzio Peter
,
Ernst Samuel
,
Fedrigucci Andrea
,
Guido Margherita
,
Hoffmann Antoine Cyril David
,
Mencke Jacob Emil
,
Stenger Louis Nicolas
,
Tecchiolli Zeno
,
Past EPFL PhD Students
Beadle Carrie Fiona
,
Cabete De Jesus Jorge Rogério Manuel
,
Calado Coroado André
,
Frei Baptiste Jimmy
,
Giacomin Maurizio
,
Loizu Cisquella Joaquim
,
Mosetto Annamaria
,
Paruta Paola
,
Riva Fabio
,
Wersal Christoph
,
Ph.D. theses, M.Sc. theses, and semester projects
The lists of past Ph.D. theses, M.Sc. theses , and semester projects are available.
Courses
Introductory Physics I (advanced) covers the mechanics of point particles and solids. The purpose of the course is to develop the ability to describe physics phenomena by using mathematical tools.
---
Wave physics and introduction to special relativity.
---
To provide an overview of the fundamentals of magnetic confinement (MC) of plasmas for fusion.The different MC configurations are presented, with a description of their operating regimes.The basic elements of particle & energy transport, of plasma-wall interaction & of burning plasma are introduced.
---