Ruud Hovius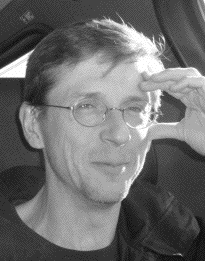 EPFL SB ISIC LCBM
CH B3 424 (Bâtiment CH)
Station 6
CH-1015 Lausanne
Domaines de compétences
Protein structure, expression & purification

•Molecular interaction & receptor activation

•Fluorescence imaging & spectroscopy

Signalling & sensing
Mission

=> Teaching: Lecture courses, tutorials and practicals in biochemistry, biophysical chemistry of membranes and signalling processes. Participating to the Commission d'Enseignement and Commission de l'Ecole Doctorale of Chemistry and Chemical Engineering.

=> Research interests: Protein function and structure, Membrane protein (especially receptors and channels) expression, structure and function, biomolecular interaction, labeling with biophysical probes, fluorescence imaging and assay and sensor techniques, single molecule techniques.

BSc course EPFL : TP Biochem_Biophys

Practical introducing 6th semester Chemistry Bachelor students in genetic engineering, protein expression and purification, and biochemical and biophysical charaterisation of proteins.

BSc course Molecular and cellular biophysics II

.

MSc course EPFL : Cellular Signalling

Masters course on advanced concepts of various cellular signalling pathways and their interactions

MSc Course EPFL Chemical Biology

.

Graduate course : ESONN - Grenoble

Module "Advanced biophysics for microsystems design" à European School on Nanosciences & Nanotechnologies (ESONN.fr) à Grenoble, organisé par IPNG, UJF, CNRS et CEA.

Recherche
Current interests
Structure and function DNA-protein macromolecular complexes

Real-time monitoring of structural dynamics and molecular interactions

Single molecule techniques & cellular signalling