Shawn Koppenhoefer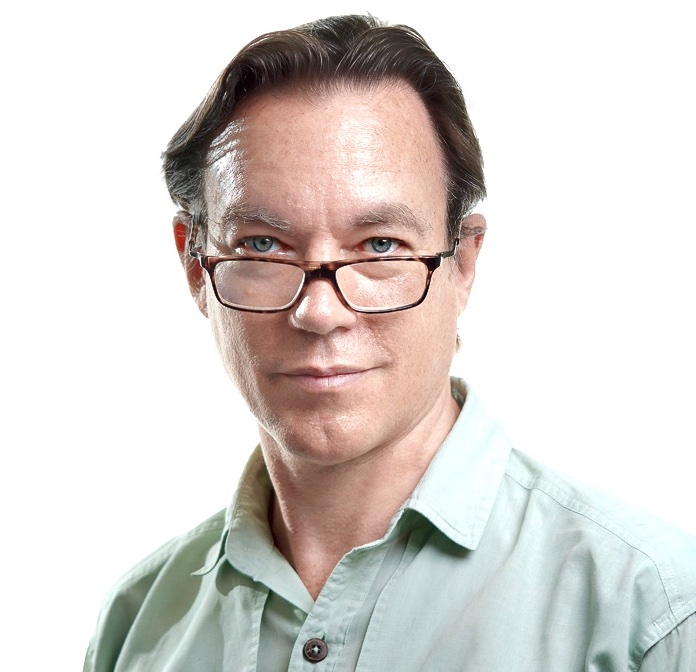 EPFL STI IMX LMOM
MXG 134 (Bâtiment MXG)
Station 12
CH-1015 Lausanne
Fields of expertise
macOS System Administration
Web development - PHP
Database development - MySQL/Postgres

Windows Administration
Linux Administration
Mission
Shawn
provides IT support for the following labs at EPFL:
Laboratory of Macromolecular and Organic Materials:
go.epfl.ch/LMOM-lab
Sustainable Materials Laboratory
:
go.epfl.ch/SML-Lab
Both labs have a mix of macOS, Windows, and Linux machines.
Shawn helps the lab in all details involving user-support, service-support, & hardware/software life-cycle (ordering/installation/configuration/management). He also assists in all services outside of the lab (intranet & internet).
Services include, but are not limited to, Backup, Web, Databases, Remote-Access, License-servers, etc.
As an experienced media-producer (photo/video), Shawn also produces assets for use in publications and outreach. The nature of the work produced is principally scientific presentation photography & videography but he also produces head-shots, environmental-portraits, equipment and architectural/lab images.
Current work
Shawn Koppenhoefer is the lead System-Administrator/TroubleShooter/Web-Developer of LMOM since 2012, and System-Administrator of SML since 2023.

His strategy for is to use open-source software to manage the park of macOS/Windows/Linux machines (&VMs) of the lab for software installation, distribution, configuration, support and reporting (ie. Munki, AutoPkg, DeployStudio, Puppet, OTRS). He implements new requirements on the database-driven custom-CMS website (PHP/MySQL)(MVC arch.) which requires reproducing the EPFL Jahia-inspired graphic line and supporting shortcodes for managed publications, presentations, and more. He handles the backup, security, and user-support for the staff and coordinates with his sub-team (Mike & Thomas) for delegated tasks. As a photographer, he produces imagery for the researchers.
Biography
[ed: See the detailed
shawnkoppenhoefer.com
pages]
Originally from Canada (Swiss-naturalized in 2022), born in 1968, Shawn completed a double-honours degree (BSc in 'Computer-Science' and 'Combinatorics & Optimization' 1990) at the
Faculty of Mathematics of the University of Waterloo
. Six years later, at the EPFL while teaching the 1st-year course
Introduction to Networks and Protocols
, he published his doctoral thesis (PhD in Computer-Science ). He was invited to become 1st assistant in the Electrical Engineering Dept. at EPFL working on telecommunication-architectures with Alcatel/Orange/Siemens, developed relational databases at Charles Veillon S.A., worked on e-government applications (civilian and military) at Networkers S.A., performed system-administration/teaching/web-development at the World Health Organization collaborating center GFMER in Geneva, worked independently developing a few iOS applications in Objective-C, and finally returned to the EPFL and UNIL to do database-support, and IT-support.
In addition to his work at LMOM lab
LMOM.epfl.ch
, Shawn also did a 3year stint at the LTP lab (principally Windows lab) http://LTP.epfl.ch, and at the ARVE lab replaced since with "DavisGroup" (Mac/Linux)(
wp.unil.ch/davisgroup
). He can be found in the usual places on social media (
TW
,
FB
,YT,
FL
,
PI
,
LI
,
GoogleScholar
,
ResearcherID
...).
Education
Ph.D.
Formal methods and the study of how variations in network data transfer time impact efficiency. See Record 32053.
Swiss Federal Institute of Technology (EPFL)
1993-1997
Publications
Selected publications
S. Koppenhoefer
PhD EPFL_TH1576
A formal synchronous model for distributed time-critical control-systems
Logean, Dietrich, Koppenhoefer

Run-time monitoring of distributed applications
Dietrich, Logean, Koppenhoefer, Hubaux

Modelling and Testing Object-Oriented Distributed Systems with Linear-time Temporal Logic
Dietrich, Logean, Koppenhoefer, Hubaux

Testing Temporal Logic Properties in Distributed Systems
Hubaux, Gbaguidi, Koppenhoefer, Le Boudec

I. The Impact of the Internet on Telecommunication Architectures
Hubaux, Gbaguidi, Koppenhoefer, Le Boudec

II. The Impact of the Internet on Telecommunication Architectures
Kulier, Guelmezoglu, Koppenhoefer

Effectiveness of a Clinically Integrated e-Learning Course in Evidence-Based Medicine for Reproductive Health Training A Randomized Trial