Sonia Curnier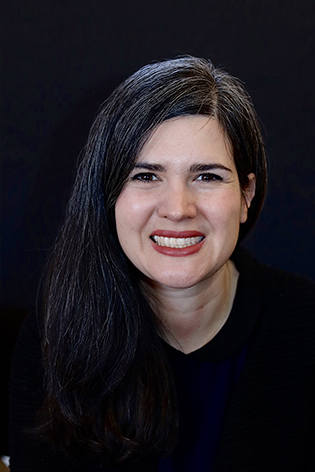 EPFL ENAC IA LASUR
BP 2235 (Bâtiment BP)
Station 16
CH-1015 Lausanne
Biography
Sonia CURNIER, born in 1985 in Lausanne, Switzerland, holds a master's degree in architecture, a minor in territorial development, and a doctorate in architecture and sciences of the city from the École polytechnique fédérale de Lausanne (EPFL).
Her doctoral dissertation "L'espace public comme objet per se?" (2018), a critical analysis of the design of public spaces in Europe at the turn of the 21st century, earned her several academic awards. An adapted version of this work has just been published as a book "Universal/Singular. " by Birkhäuser (2023, FR/EN). Sonia is also co-author of "En Mutation: Conceptions urbaines" (Infolio, 2016) and editor of the Landscape Architecture Europe Series.

Between 2019 and 2022, Sonia was a visiting researcher at KTH (Royal Institute of Technology - Stockholm) and then a postdoctoral researcher at SLU (Swedish University of Agricultural Sciences - Malmö), where she studied transdisciplinary collaborations in public space design (SNSF Early.postdocmobility). She is currently a postdoctoral researcher at the Urban Sociology Laboratory of EPFL. Her research and teaching focuses on the making of public space, criticality, transdisciplinary practices and children and youth in cities.

In parallel to her academic background, Sonia has developed experience in practice, having practiced for several years in a Swiss urban planning office before undertaking her PhD thesis. Since 2015, she has had an independent practice as a consultant, critic and curator, specializing in urban issues, with a focus on public spaces.






Education
Dr. Sc. (PhD)
Architecture and sciences of the city
EPFL
2013-2018
Master of Science (Msc)
Architecture Minor in Territorial Development
EPFL
2008-2010
Bachelor of Arts (Ba)
Architecture
EPFL (KTH Stockholm Erasmus)
2004-2007
Publications
Infoscience publications
Journal Articles
Books
Theses
Book Chapters
Working Papers
Reports
Talks
Student Projects
Media
Teaching & PhD
Courses
EU J introduces students to urban and territorial analysis, in the light of a research hypothesis. A sequence of operations is proposed: fieldwork, space and uses analysis, and identification of design and project principles.
---
(Coursebook not yet approved by the section)
---