Sylvie Roke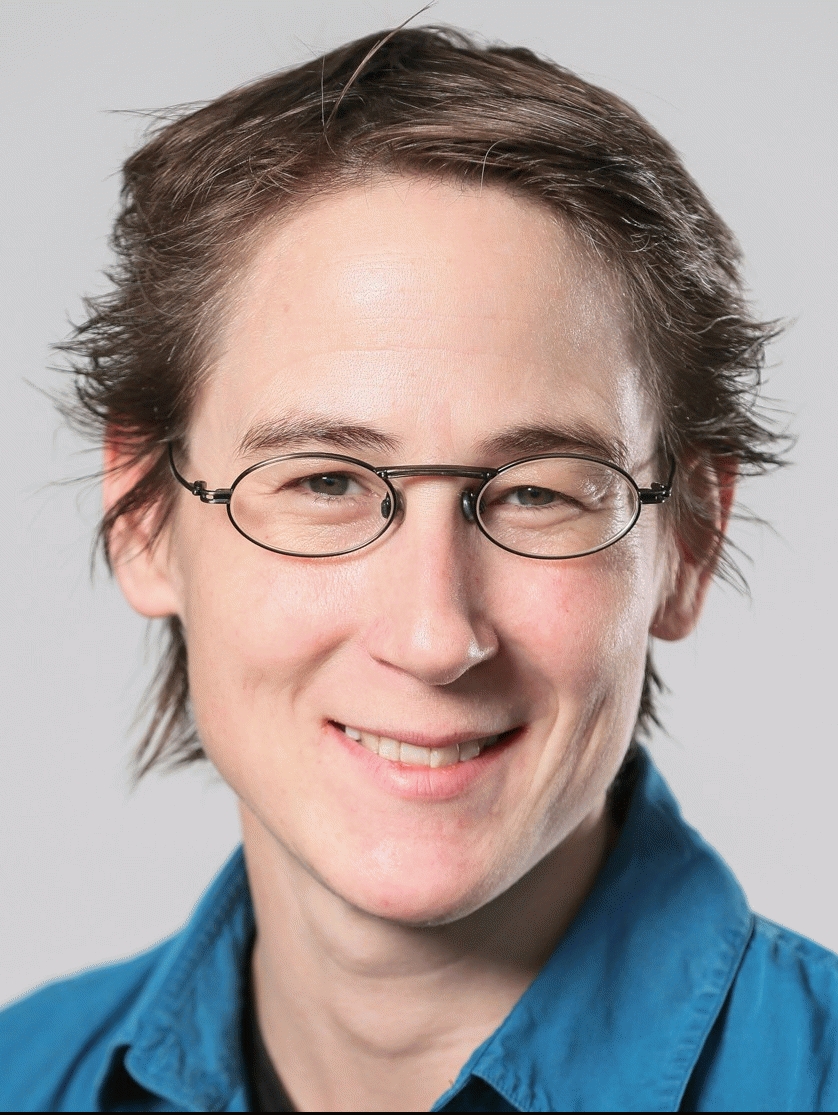 Fields of expertise
Water
Aqueous interfaces and systems
Nonlinear optics
Ultrafast spectroscopy
Light scattering
Nonlinear and multiphoton imaging
Soft matter and membrane systems






Mission
Approximately sixty percent of the mass of the human body is composed of water. Water is not the passive background against which biology unfolds, but an active participator in change. The structural and dynamical properties of water determine the outcome of biological and chemical change. This change occurs at interfaces and in solution. To understand the molecular level details of water-related biological, chemical and physical processes, and to harness them for tomorrow's technology, we investigate the structure and dynamics of water on various length scales and with varying degrees of complexity.

Our strategy is to develop novel optical technology, geared to obtaining molecular level details of nanoscale and microscopic systems in aqueous environments as well as other complex 3D environments such as pores. We have focused on ultrafast nonlinear optical methods as they are non-invasive and label-free and inherently interface specific or sensitive to polar structures. We apply these tools to fundamental questions that have important implications for biology, chemistry or technology.

Topics of interest:
• Water, aqueous solutions
• Aqueous interfaces and nanoscopic systems
• Nonlinear optics, ultrafast spectroscopy, light scattering
• Multiphoton imaging
• Soft systems: Interfaces, membranes, electric double layers
• Structure and dynamics in living systems
• Neuroimaging and neurological activity




Biography
2011 – present: Julia Jacobi Chair in photomedicine, École Polytechnique Fédérale Lausanne (EPFL), CH.
2005 – 2012: Max Planck Research Group Leader (W2 /C3) of a centrally announced open theme independent research group. Host: The Max-Planck Institute for Metals Research, Stuttgart, DE.
2005 – 2005: Alexander von Humboldt Fellow, dept. of Applied Physical Chemistry, Heidelberg University, DE.
2004 – 2005: Postdoctoral Fellow, FOM-Institute for Plasma Physics, NL.




Awards and Distinctions
2022 - Elected Member of the Swiss Academy of Engineering Sciences (SATW)
2021 - Elected Fellow of Optica (formerly Optical Society of America)
2020 - Winner of an ERC Synergy Grant
2020 - Elected Fellow of the American Physical Society
2020 - ERC Proof of Concept Grant
2019 - Featured for OSA living stories2014 - Winner of an ERC Consolidator Grant.
2013 - Cover and Featured Professional in the 2013-2014 SPIE Monthly Planner.
2011 - Julia Jacobi Chair in photomedicine.
2010 - Fellow of the Young Academy of the Berlin-Brandenburg Academy of Sciences and Humanities (BBAW) and the German Academy of Natural Scientists, Leopoldina.
2010 - Young member Werner von Siemens Ring (DE).
2010 - Selection for the Excellence Network of the Robert-Bosch Foundation (DE).
2009 - Winner of an ERC Startup Grant.
2008 - Hertha-Sponer-Preis awarded by the German Physical Society (DPG)
2007 - Young Researcher prize, ESF conference on Bio-interfaces, Saint Feliu, ES.
2006 - Minerva Prize awarded biyearly by the Dutch Foundation for Fundamental Research on Matter (FOM).
2006 - Featured Professional in "Brilliant Minds" for Germany's international broadcaster Deutsche Welle's Tomorrow Today (broadcast on television worldwide 06/2006).
2005 - Recipient of a Max Planck Research Group Leader position.
2005 - Recipient of an Alexander von Humboldt Fellowship.
2005 - Prize winner in a Dutch science writing contest of the Dutch Physical Society.
2004 - Ph. D. degree with highest honors, awarded to <5% of all candidates.
2003 - L. J. Oosterhoff prize, awarded by the University of Leiden.
2002 - Young Researcher prize of the "Holland Research School for Molecular Chemistry".
2001 - Young Researcher prize at the Gordon Research Conference on Surface Dynamics, New Hampshire, USA.
2000 - Cum Laude, M. Sc. in chemistry with highest honors, <10% of all candidates.
2000 - Cum Laude, M. Sc. in physics with highest honors, <10% of all candidates.




Education
PhD
Natural Sciences
Leiden University
2000-2004 (highest honors)
M.Sc.
Physics
Utrecht University
1997 - 2000 (highest honors)
M. Sc.
Chemistry
Utrecht University
1995 - 2000 (highest honors)
Research
Research Highlights
We develop novel optical technology, geared to obtaining molecular level details of nanoscale and microscopic systems in aqueous environments as well as other complex 3D environments such as pores. We have focused on ultrafast nonlinear optical methods as they are non-invasive and label-free and inherently interface specific or sensitive to polar structures. We apply these tools to fundamental questions that have important implications for biology, chemistry or technology.

Topics of interest:
• Water, aqueous solutions
• Aqueous interfaces and nanoscopic systems
• Nonlinear optics, ultrafast spectroscopy, light scattering
• Multiphoton imaging
• Soft systems: Interfaces, membranes, electric double layers
• Structure and dynamics in living systems
• Neuroimaging and neurological activity

10 Research Highlights (anti-chronological)

• Surface electrostatic potentials and reaction constants can be optically imaged in real time and display heterogeneities of respectively a factor of 3 x the average and 8 orders of magnitude on a glass micro-capillary surface immersed in water.
• Electrolytes induce changes in the hydrogen bond network of water that range over ~77 hydration shells and are subject to quantum effects. These changes lead to energy changes on the order of kT per ion, which lead to surface tension anomalies, better known as the controversial Jones-Ray effect (discovered in the 1930's).
• Discovery that (~50-150 nm) liposomes exhibit trans-membrane asymmetry in their hydration shells rather than the lipid composition. Specific interactions may induce membrane asymmetry.
• Development of a nanodroplet platform to study the molecular structure of lipid droplets and biological monolayer phenomena in solution.
• Discovery that various molecular properties of nanoscale / submicron droplets of oil and water behave differently than extended planar interfaces composed of the same chemicals; reasons can be found in the difference in hydrogen bond network configurations and a different balance of electrostatic interactions.
• Development of wide field medium repetition rate second harmonic and multiphoton imaging instruments with ~5000 x better efficiency than scanning confocal microscopy.
• Angle resolved second harmonic scattering can be used to measure unique surface potential values on particles in solution.
• Development of second harmonic scattering instrumentation with an improved efficiency of ~1000.
• Invention of vibrational sum frequency scattering, and subsequent development into a reliable interfacial molecular probe of buried interfaces of nano- and microscale materials.
• Development of nonlinear optical theories to understand nonlinear light scattering.




Teaching & PhD
Teaching
Life Sciences Engineering
Microengineering
PhD Students
Chu Bingxin
,
Correa Rojas Nelson Alonso
,
Flór Mischa Samuel
,
Li Zhi
,
Reshetnikov Igor
,
Ronceray Nathan Cyprien Arsène
,
Swiderska Iwona
,
Vorobev Viktor
,
Zhang Li
,
Past EPFL PhD Students
Barbosa De Aguiar Hilton
,
Bischoff Marie
,
Chen Yixing
,
Dansette Pierre-Marc Jean Marie
,
Dedic Jan
,
Didier Marie Eve Pascale
,
Dupertuis Nathan
,
Eremchev Maksim
,
Kulik Sergey
,
Lee Seonwoo
,
Lütgebaucks Cornelis Ulrich
,
Nahálka Igor
,
Roesel David
,
Scheu Rüdiger
,
Schönfeldová Tereza
,
Smolentsev Nikolay
,
Tarun Orly Bagunu
,
Zdrali Evangelia
,