Viktor Kuncak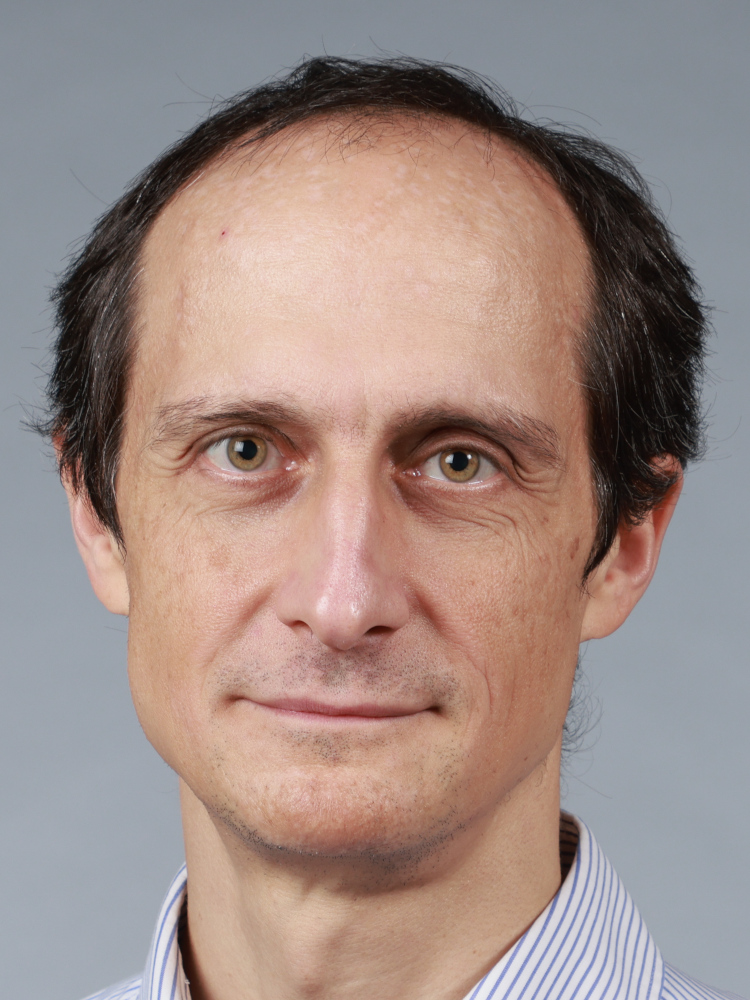 EPFL IC IINFCOM LARA
INR 318 (Bâtiment INR)
Station 14
CH-1015 Lausanne
EPFL IC SIN-GE
INN 112 (Bâtiment INN)
Station 14
CH-1015 Lausanne
Fields of expertise
formal verification, automated reasoning, programming languages
Biography
Viktor Kunčak joined EPFL in 2007, after receiving a PhD degree from MIT. Since then has been leading the Laboratory for Automated Reasoning and Analysis and supervised at least 12 completed PhD theses. His works on languages, algorithms and systems for verification and automated reasoning. He served as an initiator and one of the coordinators of a European network (COST action) in the area of automated reasoning, verification, and synthesis. In 2012 he received a 5-year single-investigator European Research Council (ERC) grant of 1.5M EUR. His invited talks include those at Lambda Days, Scala Days, NFM, LOPSTR, SYNT, ICALP, CSL, RV, VMCAI, and SMT. A paper on test generation he co-authored received an ACM SIGSOFT distinguished paper award at ICSE. A PLDI paper he co-authored was published in the Communications of the ACM as a Research Highlight article. His Google Scholar profile reports an over-approximate H-index of 38. He was an associate editor of ACM Transactions on Programming Languages and Systems (TOPLAS) and served as a co-chair of conferences on Computer-Aided Verification (CAV), Formal Methods in Computer Aided Design (FMCAD), Workshop on Synthesis (SYNT), and Verification, Model Checking, and Abstract Interpretation (VMCAI). At EPFL he teaches courses on functional and parallel programming, compilers, and verification. He has co-taught the MOOC "Parallel Programming" that was visited by over 100'000 learners and completed by thousands of students from all over the world.
Teaching & PhD
Teaching
Computer Science
Communication Systems
PhD Programs
Doctoral program in computer and communication sciences
PhD Students
Bovel Matthieu Alexandre
,
Guilloud Simon
,
Milovancevic Dragana
,
Raya Rodrigo
,
Schmid Georg Stefan
,
Past EPFL PhD Students
Blanc Régis William
,
Darulova Eva
,
Edelmann Romain
,
Gvero Tihomir
,
Hojjat Hossein
,
Kandhadai Madhavan Ravichandhran
,
Kneuss Etienne
,
Koukoutos Emmanouil
,
Losa Giuliano
,
Mayer Mikaël
,
Piskac Ruzica
,
Suter Philippe Paul Henri
,
Voirol Nicolas Charles Yves
,
Wang Qiang
,
Courses
We teach the fundamental aspects of analyzing and interpreting computer languages, including the techniques to build compilers. You will build a working compiler from an elegant functional language into the new web standard for portable binaries called WebAssembly ( https://webassembly.org/ )
---
We introduce formal verification as an approach for developing highly reliable systems. Formal verification finds proofs that computer systems work under all relevant scenarios. We will learn how to use formal verification tools and explain the theory and the practice behind them.
---