Vincent Kaufmann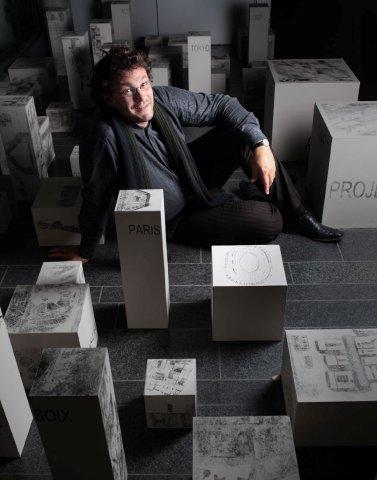 Biography
Vincent Kaufmann is associate professor of urban sociology and mobility at Ecole Polytechnique Fédérale de Lausanne (EPFL). Since 2011, he is also scientific director of the Mobile Lives Forum in Paris. After a master degree in sociology (Universtiy of Geneva) he did his Ph.D. at EPFL on rationalities underlying transport modal practices. Vincent Kaufmann has been invited lecturer at Lancaster University (2000-2001), Ecole des Ponts et Chaussées, Paris (2001-2002), Laval University, Québec (2008) Nimegen University (2010), Université de Toulouse Le Mirail (2011), Université Catholique de Louvain (2004-2018) and Tongji University in Shanghai (2018). There fields of research are: motility, mobility and urban life styles, links between social and spatial mobility, public policies of land planning and transportation. He recently published "Mobilité et libre circulation en Europe" (with Ander Audikana) Economica (2017).



Publications
Infoscience publications
Journal Articles
Conference Papers
Reviews
Books
Theses
Book Chapters
Reports
Talks
Student Projects
Media
Teaching & PhD
Teaching
Architecture
Civil Engineering
PhD Programs
Doctoral Program in Architecture and Sciences of the City Doctoral Program Digital Humanities Doctoral Program in Civil and Environmental Engineering
PhD Students
Bernier Eloi Antoine Maël
,
Delley Lucien Jean
,
Fanzy Nathalie
,
González Villamizar Ludy Juliana
,
Guichot Flore Jeanne Marie Andrea
,
Gumy Alexis
,
Hausser Armelle Loreline
,
Hosotte Pauline Geneviève Thérèse
,
Platisa Sanja
,
Schultheiss Marc-Edouard Baptiste Grégoire
,
Past EPFL PhD Students
Adly El Shentenawy Hossam
,
Boisteau Charlotte
,
Chenal Jérôme
,
Christie Derek Pierre
,
De Oliveira Simas Fernando Anisio
,
Dubois Yann Francis Eric
,
Hajji Kamil
,
Liu Ning
,
Lufkin Sophie
,
Maire Pierrick
,
Maksim Hanja-Niriana
,
Messer Marc Antoine
,
Munafò Sébastien
,
Rigal Alexandre André Robert
,
Romany Thibault Pierre Louis
,
Silberstein Virginie
,
Tabbone Lorris
,
Thomas Marie-Paule
,
Villeneuve Dominic
,
Witter Regina
,
Zorro Maldonado Yafiza
,
Courses
Urban and regional planning is at the articulation of spatial policies's impacts. Several scales, many actors and multiple domains do have importance. The concepts, methods and models of engineering, architecture and humanities are required.
---
(Coursebook not yet approved by the section)
---
The TUD has as objective to familiarise students with the observational methods of social sciences by developing reflexions on the users and their relations to public and private spaces in Swiss towns. Students will develop surveys on their social a practices.
---
The Transition Workshop 2021 offers, in a Masterclass mode, a real-time engagement in the planning processes of the Greater Geneva - one of the most advanced and innovative urban areas worldwide.
---
Human and freight mobility in large cities is a complex process with dense population and many transport modes to compete for limited space. New emerging modes of transport, such as on-demand services, and new technologies, such as autonomous vehicles, create additional opportunities and challenges.
---
(Coursebook not yet approved by the section)
---