Dorina Thanou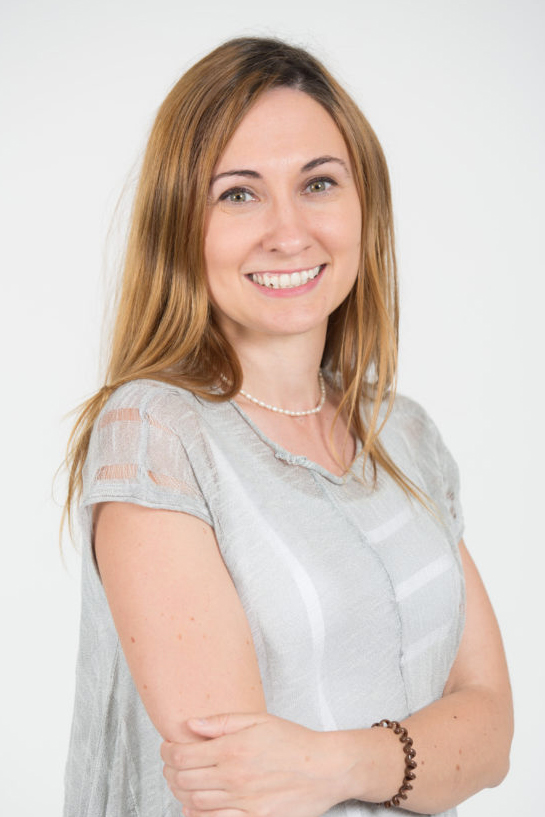 Fields of expertise
Data science, Machine learning, Signal processing, AI for healthcare
Biography
Dorina Thanou is a senior researcher and lecturer at EPFL, leading the Intelligent Systems for Medicine and Health research pillar, under the Center for Intelligent Systems, since November 2020. Her research interests include graph-based signal processing for data representation and analysis, as well as machine learning, with a particular focus on the design of interpretable and robust models for healthcare. She is currently leading many interdisciplinary collaborations that aim at fostering the adoption of AI in medicine and health.
She got her M.Sc. (August 2010) and Ph.D. (February 2016) in Communication Systems and Electrical Engineering respectively, both from EPFL, Switzerland, and her Diploma in Electrical and Computer Engineering (July 2008) from the University of Patras, Greece. The topic of her PhD was on representation learning algorithms for graph structured data. In summer 2014, she was a research intern with Microsoft Research, Redmond, USA, working on the compression of 3D point clouds. Between 2016 and 2020, Dorina has been with the Swiss Data Science Center, where she mainly worked on many interdisciplinary research collaborations, in academia and industry.
Among other technical activities, Dorina is currently one of the co-organizers of the Data Science on Graphs webinar series, initiated by the Data Science Initiative of the IEEE Signal Processing Society. She has been the Finance chair for the IEEE Data Science Workshop in 2018, the Finance chair and the invited speakers co-chair for the Graph Signal Processing workshop in 2018. She is an Associate Editor of the IEEE Transactions on Image Processing (2021-), and a reviewer for many international conferences and journals in signal processing and machine learning, such as IEEE Transactions on Signal Processing, IEEE ICASSP, NeurIPS, ICLR among others.

Dorina received the Best Student Paper Award at ICASSP 2015, and the Best Paper Award at PCS 2016. In October 2021, she has been an elected an ELLIS Scholar.
Awards
ELLIS Scholar in Geometric Deep Learning
October 2021
Best Student Paper Award, IEEE International Conference on Speech and Signal Processing (ICASSP).
April 2015
Top 10% Paper Award, IEEE International Conference in Image Processing (ICIP) .
September 2015
Best Paper Award, Picture Coding Symposium (PCS)
December 2016
Publications
Infoscience publications
Publications
Journal Articles
Conference Papers
Theses
Reports
Patents
Student Projects
Teaching & PhD
Teaching
Electrical and Electronics Engineering
Courses
Fundamentals, methods, algorithms and applications of network machine learning
---