Mihai Adrian Ionescu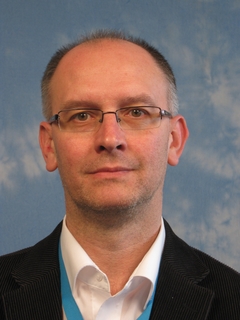 Enseignement & Phd
Enseignement
Electrical and Electronics Engineering,
Programmes doctoraux
Doctoral Program in Microsystems and Microelectronics
Doctoral Program in Electrical Engineering
Cours
Ce cours est une introduction aux principes physiques des composants à semiconducteurs (transistors bipolaires, MOSFET et autres) et à leur modèlisation. Les performances électriques (digitales et analogiques) et leur implémentation technologique sont dis...

---
Ce cours présente les tendances actuelles en technologie et dispositifs nanoélectroniques en termes de réduction des dimensions, meilleures performances, nouvelles fonctionalités et ultra-basse consommation. Les défis des nouveaux nanocomposants pour pous...

---

---
(1) Nanoscale CMOS technologies, technology boosters and potential showstoppers

(2) Phenomena specific to deep submicron devices:

non-stationary phenomena (velocity overshoot)

ballistic transport