Alex Kruchkov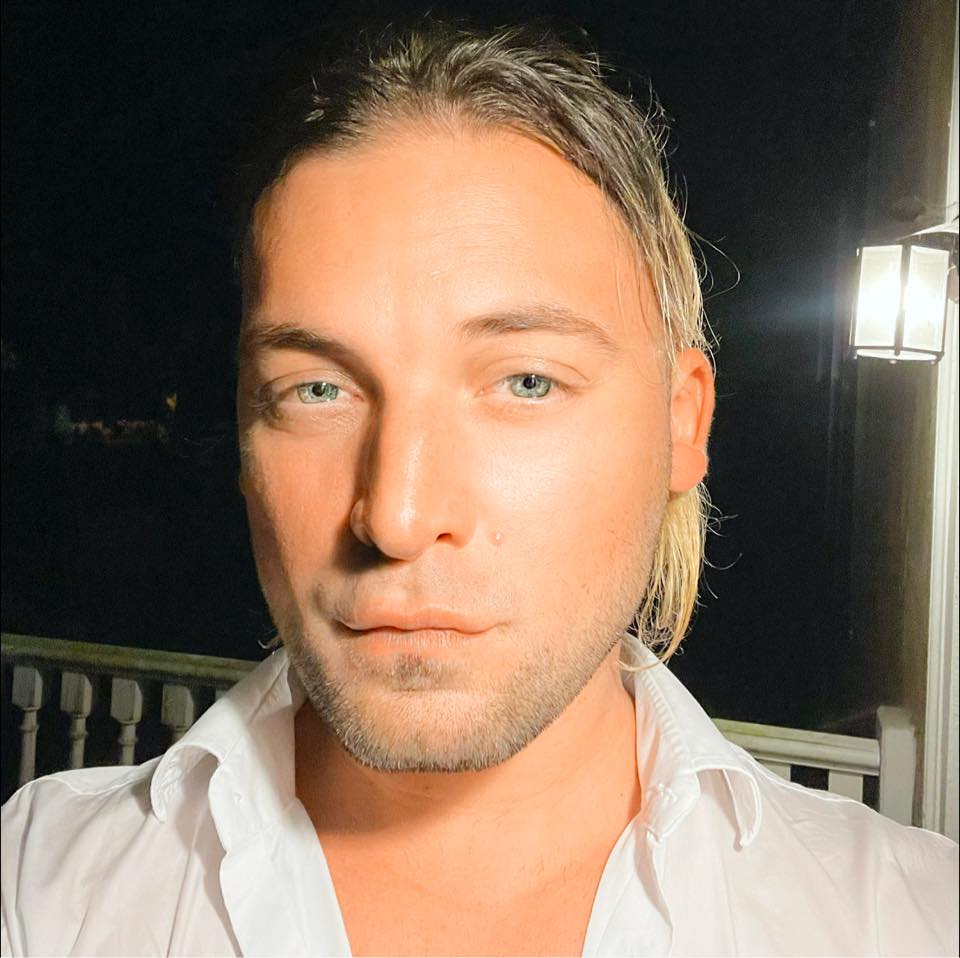 EPFL SB IPHYS LQM
PH D2 464 (Bâtiment PH)
Station 3
CH-1015 Lausanne
EPFL SB IPHYS LQM
PH D2 464 (Bâtiment PH)
Station 3
CH-1015 Lausanne
EPFL SB IPHYS LQM
PH D2 464 (Bâtiment PH)
Station 3
CH-1015 Lausanne
Fields of expertise
Computational and theoretical condensed matter physics, broadly defined.
Biography
Alexander Kruchkov was born in Luhansk*, Ukraine in 1989. He received his physical education through the Landau School for Theoretical Physics at University of Kharkiv, Ukraine. He further joined EPFL where he has completed his Ph.D. in Physics (2017), specializing on computational condensed matter. Since 2017, Dr. Kruchkov has performed his postdoctoral training at Harvard University (Subir Sachdev group). In 2020, Dr. Kruchkov has been awarded with the Branco Weiss Grant from ETH Zürich, to perform research on flat bands, strong interactions, and the SYK physics jointly at EPFL (LQM) and Harvard University (Kim Lab @ Harvard). As of 2022, Alexander Kruchkov has moved to Lausanne to start his team at EPFL, and he remains affiliated with Harvard University as an Associate of the Department of Physics.

_____
*currently occupied by Russian Federation.
Current work
Alexander Kruchkov is a PI on the Branco Weiss Grant, dedicated to flat electronic bands, strong interactions and the SYK model.
Honors and Awards
2021 (Shortlisted) Swiss National Science Foundation, "Eccellenza Professorship" (the youngest candidate)
2020 The Branco Weiss Society in Science
2017 Fellowship from Swiss National Science Foundation for Harvard University
2016 66th Lindau Nobel Laureate Meeting
2016 Bayer Science & Education Foundation Fellowship (Lindau Meeting)
2015 EPFL Teaching excellence reward
2013 Master of Science degree with High Honors, University of Kharkiv
2011 First Prize Award at International Physicists' Tournament, Moscow
2011 Bachelor of Science degree with High Honors, University of Kharkiv
2010/2011 Sapronov Fellowship for outstanding students/ Sapronov Foundation
2009/2010 Tarapov Fellowship for outstanding students / National Academy of Sciences of Ukraine
Publications
Selected publications
Alexander Kruchkov
Physical Review B (Letter), 105, L241102 (2022)
Quantum geometry, flat Chern bands, and Wannier orbital quantization
A. Kruchkov, A. Patel, P. Kim, S. Sachdev
Physical Review B 101, 205148 (2020)
Thermoelectric power of Sachdev-Ye-Kitaev islands: Probing Bekenstein-Hawking entropy in quantum matter experiments
Stephen Carr, Chenyuan Li, Ziyan Zhu, Efthimios Kaxiras, Subir Sachdev, and Alexander Kruchkov
Nano Letters, 20, 5, 3030–3038 (2020)
Ultraheavy and Ultrarelativistic Dirac Quasiparticles in Sandwiched Graphenes
Grigory Tarnopolsky, Alexander Kruchkov, and Ashvin Vishwanath
Physical Review Letters 122, 106405 (2019)
Origin of Magic Angles in Twisted Bilayer Graphene
Alexander Kruchkov
Physical Review A 93, 043817 (2016)
One-dimensional Bose-Einstein condensation of photons in a microtube
Teaching & PhD
Courses
This lecture gives an introduction to Solid State Physics, namely to their crystal and electronic structure, their magnetic properties, as well as to their thermal and electric conductance. The level is that of the book by Ashcroft & Mermin. The lecture is for Physics Students in their 3rd year
---
Twisted Bilayer Graphene (TBG) is a change of paradigm in condensed matter: with flat topologic bands, it provides a platform for unconventional superconductivity, correlated insulation, Plankian metal phase, etc. This course will provide rigorous yet pedagocical introduction to the topic.
---