Cyril Cayron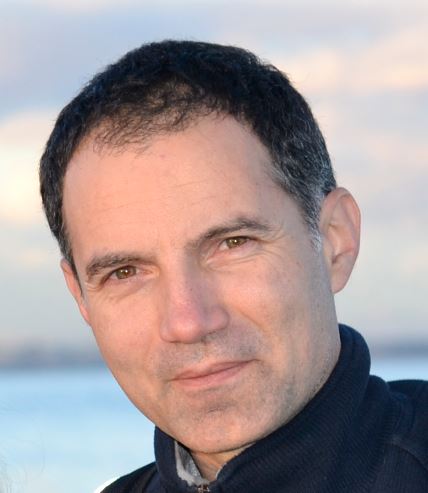 Microcity Contact
Phone: 021.695.44.56
Mobile: 076.560.50.52
EPFL STI IMX LMTM
MC A1 228 (Bâtiment MC)
Rue de la Maladière 71b, CP 526
CH-2002 Neuchâtel 2
Fields of expertise
Crystallography, Metallurgy, Phase Transformations, Group theory, Electron Microscopy, SEM, EBSD, TEM.
Biography
1992-1995 Engineering School. Ecole des Mines de Nancy.
1994-1995 Master's degree in Materials Science (rank = 1st)
1995-1996 Military Service
1996-2000 PhD at EPFL-CIME. Precipitation in 6xxx alloys and composites.
2000-2014 Researcher, Engineer and Group leader on materials for new energies at CEA-Grenoble, France.
2012 Habilitation to supervise researches (HDR)
2014-now Senior Scientist at EPFL-LMTM

Creator of the computer programs GenOVa and ARPGE (in Python).

I currently work on crystallographic models of martensitic transformations and deformation twinning.
Current work
Crystallography of structural phase transformations.
Martensitic transformation, deformation twinning.

Please go to https://www.researchgate.net/profile/Cyril_Cayron
Teaching & PhD
Teaching
Materials Science and Engineering
https://www.researchgate.net/publication/314502850_Crystallography_of_Structural_Phase_Transformations_Part_A https://www.researchgate.net/publication/314503029_Crystallography_of_Structural_Phase_Transformations_Part_B https://www.researchgate.net/publication/314503054_Crystallography_of_Structural_Phase_Transformations_Part_C https://www.researchgate.net/publication/314503251_Crystallography_of_Structural_Phase_Transformations_Part_D_EBSD_and_TEM
Courses
This course is an introduction to the thermodynamics and crystallography liquid-solid and solid-solid phase transformations. It is essentially focused on metallic materials, but will occasionally make extensions to ceramics and rocks.
---
The microstructure of many alloys and ceramics are constituted of very fine intricate domains (variants) created by diffusive or displacive phase transformations. The course introduces the crystallographic tools required to define, calculate and predict the different configurations of variants.
---