Jérôme Chenal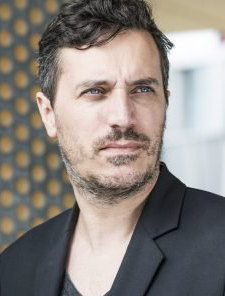 Domaines de compétences
Urbanisme
Planification urbaine
Gestion urbaine
Processus d'urbanisation
Espace public
Habitat
Associations prof. et activités académiques
Depuis 2002 Membre de la
SIA
(Société des ingénieurs et architectes suisses).
Depuis 2008 Membre du Comité de la
FSU
(Fédération des urbanistes suisses), section romande.
Depuis 2013 Membre de la commission de validation des titres
REG
(aménagiste/urbaniste)
2008-2010 Membre de la Commission d'enseignement de la section d'architecture de l'École polytechnique fédérale de Lausanne - EPFL (2008-2010).
2008-2010 Membre de Conseil de la Faculté ENAC (Faculté de l'Environnement Naturel, Architectural et Construit) de l'École polytechnique fédérale de Lausanne - EPFL (2008-2010).
Depuis 2012 Membre du comité de rédaction de la Revue Internationale d'Urbanisme
Depuis 2009 Membre du réseau
NAERUS
Depuis 2007 Membre de l'
ADP
(Association des professionnels du Développement)
Depuis 2010 Reviewer pour les revues VertigO, RIU, L'espace Politique
Publications
Publications Infoscience
Journal Articles
2020
2019
2018
2017
Conference Papers
2019
2018
2017
Books
2017
Theses
2021
2020
2019
2018
2017
Book Chapters
2019
2018
Reports
2020
2019
Posters
2018
2017
Talks
2019
2018
2017
Student Projects
2020
2019
2018
2017
Media
2017
Enseignement & Phd
Enseignement
Architecture
Programmes doctoraux
Doctoral Program in Architecture and Sciences of the City Doctoral Program in Civil and Environmental Engineering Doctoral Program Digital Humanities
Doctorants
Bosch Padros Martí
,
Konou Akuto Akpedze
,
Mrani Rim
,
Pessoa Colombo Vitor
,
Salmi Andrea
,
A dirigé les thèses EPFL de
Hasler Stéphanie Aline
,
Jaligot Rémi
,
Kemajou Mbianda Armel Firmin
,
Messer Marc Antoine
,
Rigal Alexandre André Robert
,
Cours
Le cours donne les bases de la compréhension de l'aménagement du territoire, de son rôle politique à ces outils.
---
Le cours permet d'apprendre les bases de la planification urbaine à travers ses dimensions techniques, environnementales, sociales et économiques. This course teaches the basics of the urban planning through its technical, environmental, societal and economical dimensions.
---
Le cours présente l'enjeu mondial de la mobilité. Il sera abordé avec une triple entrée : le temps/la vitesse, le prix/la tarification et les territoires de la mobilité. L'approche interdisciplinaire intègre les SHS et les sciences de l'ingénieur et initie au travail de groupe et à la méthodologie s
---
Cette Unité d'Enseignement vise à sensibiliser les étudiants à la planification urbaine et aux processus de production des villes du Sud. Pour cela, l'Unité d'Enseignement fournira une introduction aux questions urbaines et une compréhension des dynamiques sociales.
---