Marc Laperrouza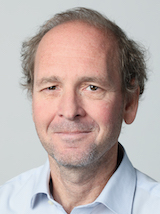 Domaines de compétences
Chine - marchés émergents - économie - modèles d'affaires - proposition de valeur - réglementation - industries de réseaux - interdisciplinarité - apprentissage par projet - pédagogie universitaire
Biographie
Marc est collaborateur scientifique et chargé de cours à l'EPFL.
Marc a obtenu un doctorat à la London School of Economics (réforme du secteur des télécommunications en Chine), une maîtrise en gestion internationale (HEC, 1997) et une licence en gestion à HEC Lausanne (1993). Il a étudié le Mandarin et l'économie à Fudan University, Shanghai (1993-1995) et a passé un semestre à la Richard Ivey School of Business, University of Western Ontario, Canada (1996).
Avant de rejoindre le Collège des Humanités, Marc a travaillé à l'EPFL sur les industries de réseaux (CDM, 2007-2011). Il a été directeur adjoint et conseiller spécial du Evian Group, un institut de recherche rattaché à IMD. Il a en outre travaillé pour la division Asie de Swiss Re et pour le McKinsey Business Technology Office. Il intervient de manière ponctuelle au niveau Bachelor, Master ou Executive dans les universités romandes.
Marc est invité de manière régulière dans les médias suisses (
RTS Radio et TV
, Le Temps). Il est le fondateur et président de l''association
bonopro
. Il s''est vu décerner le
Swiss Re Milizpreis 2011
.
Travail en cours
Les recherches de Marc portent sur l'innovation dans les marchés émergents à la fois dans une perspective macro (e.g., implications sur le paysage mondial de l''innovation) et micro (e.g., modèles d'affaires dans les marchés émergents). De plus, il s'intéresse à certains aspects de l'innovation en Chine (e.g., techno-nationalisme, shanzhai, makerspaces, etc.).
Marc est aussi passionné par les questions de pédagogie et, en particulier, par l'application d'approches interdisciplinaires et d'apprentissage expérientiel. Il a co-écrit "
Design Pédagogique
" avec Jacques Lanarès et Emmanuel Sylvestre (UNIL).
Il explore depuis de nombreuses années différents scénarios pédagogiques pour sensibiliser les étudiants à l'importance des marchés émergents. Dans ce cadre, il a lancé le
China Hardware Innovation Camp
(CHIC) en 2015, le
India Switzerland Social Innovation Camp
(INSSINC) en 2019 et les sociétés respectueuses du vieillissement en Suisse et en Corée (
KimCheese
). Il développe une série d'activités dans le cadre de l'
initiative FIELD
.
Il a coordonné la filière "Chine" du
Mineur en "Science, Technology and Area Studies"
(STAS) jusqu'en 2020.
Publications
Sélection de publications
Recherche
Technologie et pédagogie
China Hardware Innovation Platform (CHIP)
Financé par la Gebert Rüf Stiftung (2016-2017) et swissnex China, le projet CHIP a pour objectif de répliquer à une plus large échelle le China Hardware Innovation Camp (
CHIC
) en offrant l'expérience d'apprentissage à des équipes provenant d'autres institutions académiques en Suisse. Des équipes de Genève, Fribourg et du Tessin participent au pilote (octobre 2016-septembre 2017).
Technologie et société
Makerspaces : politiques et communautés d'innovation en Chine contemporaine (2016-2019)
Financé par le FNS, le projet est co-dirigé avec Dr. Florence Graezer Bideau (PI) en collaboration avec Dr. Clément Renaud et Monique Bolli (IAGS, EPFL). Il étudie les caractéristiques sociales, techniques et commerciales des principaux makerspaces chinois ainsi que leurs communautés dans plusieurs villes chinoises (Beijing, Shanghai, Chengdu et Shenzhen). Bien que limités dans leur taille et portée, les makerspaces et le mouvement maker en général offre un riche environnement pour étudier plus largement les transformations sociales, politiques et économiques qui s'opèrent en Chine contemporaine.
Le projet cherche à éclairer la manière dont un mouvement de la base et autonome répond à la cooptation de l'Etat et examine la plasticité du gouvernement chinois ainsi que sa capacité à établir des rapports constructifs avec les classes émergeantes.
Enseignement & Phd
Enseignement
Humanities and Social Sciences Program