Michele Ceriotti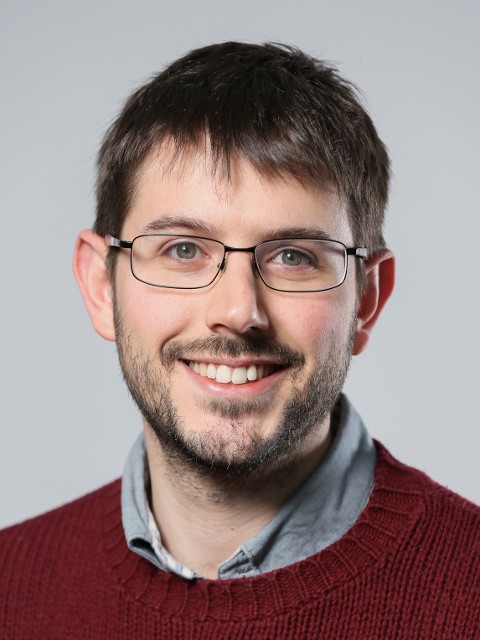 EPFL STI IMX COSMO
MXG 337 (Bâtiment MXG)
Station 12
CH-1015 Lausanne
Fields of expertise
Atomistic computer simulations, statistical mechanics, machine learning, molecular dynamics, nuclear quantum effects, molecular materials, nucleation.
Biography
Michele Ceriotti received his Ph.D. in Physics from ETH Zürich in 2010. He spent three years in Oxford as a Junior Research Fellow at Merton College. Since 2013 he leads the laboratory for Computational Science and Modeling in the Institute of Materials at EPFL. His research revolves around the atomic-scale modelling of materials, based on the sampling of quantum and thermal fluctuations and on the use of machine learning to predict and rationalize structure-property relations. He has been awarded the IBM Research Forschungspreis in 2010, the Volker Heine Young Investigator Award in 2013, an ERC Starting Grant in 2016, and the IUPAP C10 Young Scientist Prize in 2018.
Publications
Infoscience publications
2020
2019
2018
2017
2016
2015
2014
2013
2012
2011
2010
2009
2008
2007
2006
Teaching & PhD
Teaching
Materials Science and Engineering
PhD Programs
Doctoral Program in Materials Science and Engineering Doctoral Program in Physics
PhD Students
Anelli Andrea
,
Ben Mahmoud Chiheb
,
Goscinski Alexander Jan
,
Grisafi Andrea
,
Helfrecht Benjamin Aaron
,
Imbalzano Giulio
,
Kapil Venkat
,
Lopanitsyna Nataliya
,
Maksimov Dmitrii
,
Musil Félix Benedito Clément
,
Nigam Jigyasa
,
Pozdnyakov Sergey
,
Past PhD Students
Baldi Edoardo
,
Cheng Bingqing
,
Gasparotto Piero
,
Giofré Daniele
,
Courses
(Coursebook not yet approved by the section)
---
The course gives an overview of atomistic simulation methods, combining theoretical lectures and hands-on sessions. It covers the basics (molecular dynamics and monte carlo sampling) and also more advanced topics (accelerated sampling of rare events, and ...
---
(Coursebook not yet approved by the section)
---