Pavan P Ramdya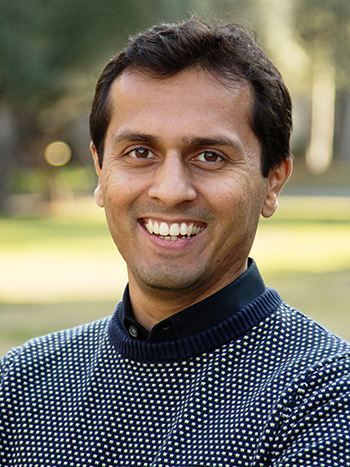 Domaines de compétences
Neuroscience Behavior Neuroengineering Synthetic neurobiology
Mission
We use genetics, microscopy, modeling, and quantitative behavioral analysis to understand how the brain works.
Biography
https://ramdya-lab.epfl.ch/
Publications
Sélection de publications
Chen C-L*, Hermans L*, Viswanathan MC, Aymanns F, Unser M, Cammarato A, Dickinson MH, Ramdya P
Nature Communications. 2018 Oct 22; 9(1):4390.
Imaging neural activity in the ventral nerve cord of behaving adult Drosophila.
Ramdya P, Thandiackal R, Cherney R, Asselborn T, Benton R, Ijspeert AJ, Floreano D.
Nature Communications. 2017 Feb 17;8:14494.
Climbing favours the tripod gait over alternative faster insect gaits.
Ramdya P, Lichocki P, Cruchet S, Frisch L, Tse W, Floreano D, Benton R.
Nature. 2015 Mar 12;519(7542):233-6.
Mechanosensory interactions drive collective behaviour in Drosophila.
Pavan Ramdya & Florian Engert
Nature Neuroscience, 2008 Sep;11(9):1083-90.
Emergence of binocular functional properties in a monocular neural circuit.
Enseignement & Phd
Enseignement
Life Sciences Engineering
Programmes doctoraux
Doctoral Program in Neuroscience
Doctoral Program in Computational and Quantitative Biology
Doctoral program in robotics, control, and intelligent systems
Doctoral Program in Biotechnology and Bioengineering
Doctoral Program in Photonics
Cours
Les étudiants acquerront une vision intégrative des algorithmes biologiques et artificiels pour contrôler les comportements autonomes chez les animaux et les robots. Les étudiants synthétiseront et appliqueront ces connaissances lors de présentations orales et d'exercices.
---