Andras Kis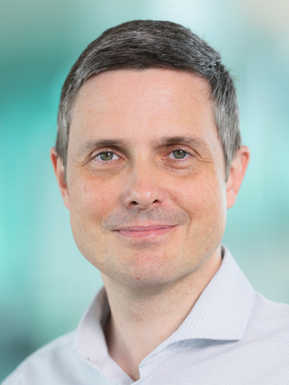 Biography
2015− Associate professor, EPFL, STI, Institute of Electrical Engineering (IEL) and Materials Science and Engineering Institute (IMX)


2008−2015 Tenure-track assistant professor at EPFL, School of Engineering (STI), Institute of Electrical Engineering (IEL)


2004−2007 Postdoctoral researcher at the University of California, Berkeley, Physics Department in the group of Prof. Zettl

2000−2003 PhD student at EPFL, Faculty of basic sciences, Institute of physics of complex matter, group of Prof. Forró


1994−1999 MS, Physics, University of Zagreb, Croatia


1994 Baccalaureate, MIOC (Mathematical and Informational Educational Center) high school
Editor-in-Chief
Publications
Selected publications
B. Radisavljevic, A. Radenovic, J. Brivio, V. Giacometti, A. Kis
Nature Nanotechnology 6, 147 (2011); Featured on the cover and in the News and views
Single-layer MoS2 transistors
O. Lopez-Sanchez, D. Lembke, M. Kayci, A. Radenovic, and A. Kis
Nature Nanotechnology 8, 497-501, 2013.
Ultrasensitive photodetectors based on monolayer MoS2
D. Unuchek, A. Ciarrocchi, A. Avsar, K. Watanabe, T. Taniguchi, A. Kis.
Nature 560, 340–344 (2018)
Room-temperature electrical control of exciton flux in a van der Waals heterostructure
A. Avsar, A. Ciarrocchi, M. Pizzochero, D. Unuchek, O. V. Yazyev, A. Kis
Nature Nanotechnology 14, 674 (2019)
Defect Induced, Layer-Modulated Magnetism in Ultrathin Metallic PtSe2
A. Ciarrocchi, D. Unuchek, A. Avsar, K. Watanabe, T. Taniguchi, A. Kis
Nature Photonics 13, 131–136 (2019)
Polarization Switching and Electrical Control of Interlayer Excitons in Two-Dimensional van Der Waals Heterostructures
Teaching & PhD
Teaching
Electrical and Electronics Engineering
PhD Programs
Doctoral Program in Microsystems and Microelectronics Doctoral Program in Electrical Engineering Doctoral Program in Materials Science and Engineering Doctoral Program in Photonics
PhD Students
Cheon Cheol Yeon
,
Gonzalez Marin Juan Francisco
,
Lopriore Edoardo
,
Migliato Marega Guilherme
,
Pasquale Gabriele
,
Tagarelli Fedele
,
Wang Zhenyu
,
Zhao Yanfei
,
Past EPFL PhD Students
Alahgholipour Omrani Arash
,
Benameur Mohamed Malik
,
Bertolazzi Simone
,
Brivio Jacopo
,
Chen Ming-Wei
,
Ciarrocchi Alberto
,
Krasnozhon Daria
,
Kung Yen-Cheng
,
Lembke Dominik Sebastian
,
López Sánchez Oriol
,
Manzeli Sajedeh
,
Marinov Kolyo
,
Ovchinnikov Dmitry
,
Radisavljevic Branimir
,
Unuchek Dmitrii
,
Courses
The students will learn techniques for fabrication and characterization of functional nanoelectronic devices through hands-on experiments in a laboratory and in the EPFL cleanroom.
---
Students will learn simple theoretical models, the theoretical background of finite element modeling as well as its application to modeling charge, mass and heat transport in electronic, fluidic and electromechanical micro and nanosystem.
---
Students will learn about understanding the fundamentals and applications of emerging nanoscale devices, materials and concepts. Remark: at least 5 students should be enrolled for the course to be given
---
The lectures of summer school will cover spin-related electronic, optical and magnetic properties in various twodimensional (2D) materials with their underlying physics, relevant experimental characterization techniques and the applications of building novel 2D spintronic devices.
---